Nearly 410 people were killed because of harmful chemicals in work-related accidents in Boston and elsewhere in 2010, according to preliminary statistics from the U.S. Bureau of Labor Statistics (BLS). One of the Occupational Safety and Health Administration's (OSHA) top priorities is helping to reduce the risks of these types of accidents. Recently, OSHA teamed up with the Society for Chemical Hazard Communication (SCHC) to do just that through its new Alliance Program.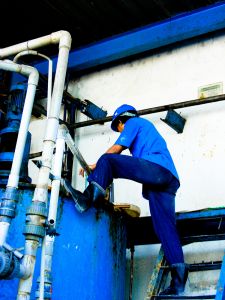 The recent partnership is being used to raise awareness and address hazard communication through the Globally Harmonized System of Classification and Labeling of Chemicals (GHS).
Our Boston workers' compensation lawyers understand that about 32 million workers are exposed to nearly 700,000 dangerous chemicals in the country every year. The two-year partnership between OSHA and SCHC will be working to share information regarding the Regulatory Agenda, the National Emphasis Program from OSHA and ways to get the public to join in on the rule-making process.
"Our continued Alliance…will help ensure that workers are aware of the chemical hazards to which they may be exposed, and help reduce…illnesses and injuries," said David Michaels with OHSA.
The two administrations will soon be creating information sheets to help inform employers and employees about the dangers associated with chemicals. These chemicals can result in both health and physical harm. These sheets will also provide information regarding how to make a GHS label compliant. Through webinars, industry meetings and conferences, OSHA and the SCHC will be working to help teach workers and employers throughout the country about the best practices to help keep workers safe from on-the-job hazards with chemicals.
Right now, SCHC represents about 500 chemical hazard communication professionals who promote awareness regarding these dangers and new ways to prevent injury or illness from them.
Included in the parties that the alliance works with are trade or professional organizations, unions, community and faith-based organizations, educational institutions, businesses and consulates.
To help ensure chemical safety on the job, info must be available regarding the hazards and identities of the chemicals. OSHA's Hazard Communication Standard (HCS) requires the development and dissemination of such information:
-Those who manufacture and import chemicals are required to evaluate the hazards of the chemicals they import or produce.
-Make sure that the products are properly labeled and that they are accompanied with material safety data sheets (MSDS) to report the hazard information to future customers and handlers.
-Employers who deal with hazardous chemicals in any of their work places are required to have MSDSs and labels for workers dealing with the products. Employees must also be trained appropriately to work with these chemicals.

If you or someone you love has suffered a work-related injury and would like to file a disability claim, contact the Boston workers' compensation lawyers at Jeffrey Glassman Injury Lawyers. We are dedicated to fighting for the rights of injured employees in Boston, Norwood, Quincy, Foxborough and elsewhere throughout the Greater Boston Area. Call today to set up a free and confidential appointment at (617) 777-7777.
More Blog Entries:
Office Workers Also at Serious Risks for Work-Related Injuries in Massachusetts , Massachusetts Workers Compensation Lawyers Blog, February 6, 2012