Residents and business owners in the Northeast are still dealing with Hurricane Sandy cleanup efforts. Officials with the Occupational Safety and Health Administration (OSHA) are spreading the word and raising awareness about the dangers affiliated with mold. OSHA recently released a new fact sheet to do just that — to talk about safeguards and other safety measures to help to protect workers dealing with cleanup efforts.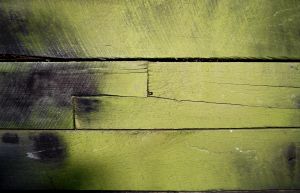 Our Boston workers' compensation attorneys understand that mold is extremely dangerous and can sometimes be undetectable. For this reason, it's critical for workers and employers to understand the hazards of mold. Each workplace needs an effective mediation plan and should use effective controls, personal protective equipment (PPE) as well as safe work practices and training to help to protect everyone from mold.
"Remediation of mold-contaminated building materials and surfaces can and must be done safely, so that no worker is sickened or injured while performing this vital work," said OSHA's Robert Kulick.
The new fact sheet gives workers and employers information on why mold is dangerous, how a cleanup plan should be orchestrated and how to use safe work practices. Read and review the following information and share it with workers to help to protect everyone when working in these dangerous conditions.
Why is Mold Hazardous?
Sometimes it cannot be detected. It can easily reproduce, too! When spores are formed and sent off into the air, all they have to do is find another wet surface to start reforming. Mold can penetrate surfaces, and be very difficult to remove. Some molds are harmless, but there are many that can be extremely detrimental to one's health. For this reason, mold remediation is oftentimes critical before returning to a workplace after a flood or serious storm.
How Can Workers Be Protected When Working Around Mold?
Make sure that the work area is unoccupied. Remove all people in and nearby the area before starting cleanup operations.
One of the most important things to remember is to be sure that all workers are provided with the proper personal protective equipment (PPE). This can include suits, masks, gloves, the proper shoes, goggles and even respirators.
It's important to keep workers from eating, drinking or even smoking in these areas, too! And proper ventilation is also an important consideration. One of the best things you can do to help the spreading of mold is to re-wet surfaces. By misting them with water, you can suppress the spores and keep down other dust and debris. When everyone's done working, make sure that all workers wash thoroughly, this includes the hair, nails and scalp. All items that are being discarded should be properly wrapped and disposed of. Materials that cannot be cleaned or saved should be immediately removed from the area. After the area in question has been cleaned, it's important to vacuum the area with a HEPA vacuum.

If you or someone you love has been injured or killed on the job, call Jeffrey Glassman Injury Lawyers for a free and confidential consultation to discuss your workers' compensation case — (617) 777-7777.
More Blog Entries:
Workplace Electrocution Risks in Masscahusetts — What You Need to Know, Massachusetts Workers' Compensation Lawyers Blog, December 3, 2012
Workplace Fall Risks in Massachusetts — What You Need to Know, Massachusetts Workers' Compensation Lawyers Blog, December 1, 2012