As of last count, there were close to 20 million workers throughout the country who were under the age of 25. This young group makes up close to 20 percent of the workforce.
According to Challenge.gov, close to 400 workers between the ages of 13 and 24 died from work-related injuries in 2009. In addition, there were close to a million injuries that required medical attention. As a matter of fact, the rate of E.R. treated work injuries is double for employees who are under the age of 25 in comparison to those who are older.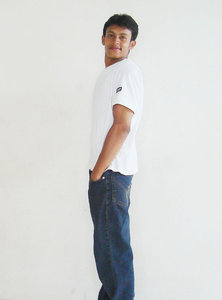 Our Boston workers' compensation lawyers understand that it's critical for these young workers to be aware of the dangers that are present on some of their work sites. They also need to know what they can do and what employers should be doing to ensure safety. And that's where the Challenge comes in.
What you are asked to do is use public government information to create a way to educate young workers. Submissions should demonstrate the importance of knowing about workplace hazards and safety measures. You can get into personal protection equipment and engineering controls to help to protect workers.
Your material should also help these young workers to understand the rights that they have in the workplace. They should also be able to learn about the responsibilities of their employer.
Participants are allowed to use any content they wish and can create the application however they wish, but it has to be age appropriate. It also has to be interactive and must be able to be shared.
In addition, submissions are required to:
-be simple to use.
-be creative.
-be innovative.
-attract users of all skill levels and of all ages.
-target our youngest groups of workers.
Submissions can be on social media platforms, on smartphones and can even be used through internet browsers.
There will be four grand prize winners that will be able to get their hands on part of $30,000.
Want to Enter?
-Create an account with Challenge.gov and submit your entry. It can be submitted with a link to a video of the working tool.
-Once submitted, changes to your program or application cannot be made.
You can start voting on your favorite tool on Challenge.gov.
According to Massachusetts' Health Department's "Teens at Work" project, there were close to 20 teens who were killed at work from 2004 top 2008. During this time, there were another 5,000 teens injured at work. About 30 percent of these injuries happened in the retail industry. Another 30 percent happened in restaurant, hotel or other food-service jobs. Many could have been prevented if these young workers were more aware of their rights and responsibilities on the job. Talk with your young worker today about their safety on the job. It's a job that could save their life.

If you or a loved one has been injured or killed on the job, call Jeffrey Glassman Injury Lawyers for a free and confidential consultation to discuss your workers' compensation rights — (617) 777-7777.
More Blog Entries:
Mold Cleanup Efforts in Massachusetts: Risking Workers' Health, Massachusetts Workers' Compensation Lawyers Blog, December 7, 2012
Workplace Electrocution Risks in Masscahusetts — What You Need to Know, Massachusetts Workers' Compensation Lawyers Blog, December 3, 2012