According to a recent news article from the Boston Globe, the Massachusetts workers' compensation agency in downtown Boston is being urged to increase the speed at which it is handling the numerous claims from injured workers that come into their office on a regular basis.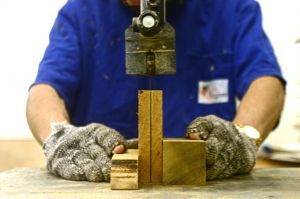 Recently, there was a hearing to discuss the problem, and there were around 24 injured workers trying to file claims, get a status on their worker's compensation claims, and get information in general about the process that is causing them considerable problems and taking way too much time, according to many.  One such worker said he was working for a fruit packer in Chelsea, just across the Mystic River from Boston when he was injured by a pallet jack.  He told his boss that he need to go to the doctor because his back was injured and he was allegedly fired.As our Boston workers' compensation attorneys can explain, during your initial consultation, it is illegal and a violation of the Massachusetts Workers' Compensation Act to terminate or otherwise subject an employee to discipline for filing a workers' compensation claim or reporting an injury.  While this was once common practice, it has been illegal for many years and employers should not be able to get away with this.  Unfortunately, many employers still do this.  This is an especially serious problem for foreign-born workers who may not be as familiar with the system, and unscrupulous employers will try to take advantage of them for this reason.   This particular worker is 44 years old and has a family at home that he is supporting and says he does not know what to do now.
There were various other workers who testified at this hearing before the commissioners, who said they had been injured in construction accidents, fall accidents, and other workplace accidents resulting in various types of musculoskeletal injuries.   These workers asked their employers to pay for the medical care and were denied or fired or both and went to the agency to file a workers' compensation claim against their respective employers.   As result of the backlog at the agency, they testified that they all had to wait at least six months to get an award of benefits, and much of this was because of delays at the agency and because their employers were unwilling to cooperate. While this is always going to be a problem to some extent, the wait is unbearable for those who are unemployed, unable to get a new job, and cannot take care of themselves and their families.
It should be noted that while we often think of workers' compensation following an accident, there is also workers' compensation filed as a result of a work-related illness.  One of the industries that one might think of that is actually responsible for a lot of Boston work-related illness cases is the haircare and nail care industry.  The workers are constantly exposed to toxic chemicals that, when exposed long term, can cause respiratory illness and skin-related illness.
If you or someone you love has been injured a Boston work accident, call for a free and confidential appointment at (617) 777-7777.
Additional Resources:
Workers' comp agency urged to speed handling of claims, September 21, 2016, By Beth Healy, Boston Globe
More Blog Entries:
Parr v. Breeden – Supervisor Co-Workers Not Liable Under Workers' Comp Exclusive Remedy, July 3, 2016, Boston Work Accident Lawyer Blog