When we think of the typical workers' compensation case, if there is such a thing, we tend to think of an injury caused by some type of accident while on the job.  In some cases, we are talking to about an illness caused by chemical exposure or some other type of hazardous material including asbestos, but sometimes a worker is injured or even killed by the intentional act of another person or employee.  If this happens, the worker or his or her family can still file a workers' compensation case in many instances, and that may be the only remedy available.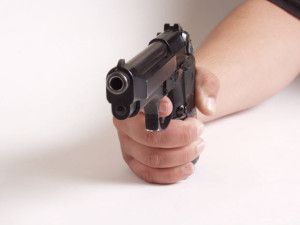 According to a recent article form NBC News, a deli worker in Queens, New York was shot and killed while working during an attempted robbery that went horribly wrong.  Authorities have said the robbery occurred at approximately 4:30 a.m. at the deli in the Jamaica neighborhood. Two gunmen are alleged to have come into the store through the rear entrance. Once inside the store, they took the money from the register and shot the one employee working at the store at the time.  He was 46 years old and died of a gunshot wound to his head.  There was apparently nobody around when the shooting occurred, and his body was not discovered for two more hours.  Later that morning, two customers entered the store and found his body lying behind the counter, and they called police.  First responders were called to the scene, but the man had been shot in the head over two hours prior and there was nothing they could do to help him, and he was pronounced dead at the scene.  The police are still conducting an investigation into this deadly robbery and shooting and have not made any arrests as of the time of this article.
In cases such as this where a worker is killed on the job in Boston, his or her family should speak with a workers' compensation attorney as soon as possible to discuss filed what is known as a workers' compensation death benefits case.  In a workers' compensation death benefits case, the worker's family must establish that the worker was an employee within the context of the Massachusetts workers' compensation act and that he or she was killed while on the job.  Even if the death was caused by the intentional act of another person, that is still considered a work- related death in most cases.
Once this has been established, the family can ask for benefits for funeral expenses, any medical expenses related to the final injury or illness, and a claim for lost wages. In a death benefits case, the death benefits award will be the most substantial part of the case, because this will include the money this worker would have earned and provided to his or her family had he or she not been killed while at work.  However, it should be noted that there may be significant litigation required as the employer or his or her workers' compensation insurance company may to try to undervalue this claim as a means of saving money.
If you or someone you love has been injured a Boston work accident, call for a free and confidential appointment at (617) 777-7777.
Additional Resources:
Queens Deli Worker Shot and Killed During Robbery Attempt: NYPD, September 25, 2016, By Wale Aliyu, NBC News 4 New York
More Blog Entries:
Scope of Employment in Workers' Compensation Cases, March 29, 2016, Boston Workers' Compensation Lawyer Blog