Many people do not realize how common it can be for restaurant workers to suffer a serious on-the-job injury.  While it may be obvious that line cooks and chefs may suffer burn injuries, there aren't too many parts of a restaurant that are truly safe for employees.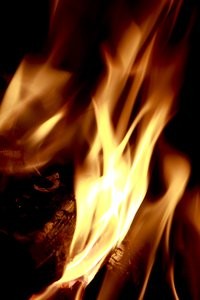 For example, many restaurant servers are injured in slip and fall accidents.  Even though most employers require their restaurant workers to wear shoes with a slip or skid resistant rubber coating on the sole, there are still many slip and fall accidents at restaurants and other workplaces in Boston.
According to a recent news feature from WWLP, a restaurant worker in Wrentham, Massachusetts was injured on the job when an oven exploded. Fire department personnel responded to the restaurant, which served pizza and had a conveyor belt style pizza oven.  They believe an aerosol spray can of some kind fell onto the conveyor belt and was then loaded into the oven, where it exploded.  This caused the rest of the oven to explode and doors to be blown off the front.
At this point, the building flooded with smoke and everyone cleared out until firefighters arrived.  However, when they went into the building to see what was burning, they found a worker who had been burned on his face and chest.  This is believed to be the worker who was standing closest to the pizza oven when it exploded. First responders were able to transport him to a local hospital after treating him initially at the restaurant. He is reported to have suffered first and second degree burns to a considerable amount of his body, but he is expected to be okay.  The restaurant was able to reopen that same day, but they were unable to serve pizza, which is considerable portion of their menu.
In the Commonwealth of Massachusetts, the Workers' Compensation Act provides for standard workers' compensation benefits, plus certain one-time payments for permanent injuries.  These one-time payments are awarded for workers who suffer partial or total amputations of the hands, feet, arms, or legs, but also workers who suffer permanent burn injuries of the hands, neck or face, as well as scarring.
These payments are made in a lump sum and have nothing to do with the amount of the standard workers' compensation award that is paid every month.  That amount of money is designed to compensate workers for lost wages, past medical bills, and future medical expenses.
It should be noted, at one time, the Workers' Compensation Act provided additional payments for scarring anywhere on the body, but it has since been limited to the hands, neck, and face.  Essentially, it has become somewhat more difficult for workers who are injured on the job.  For this reason, you should certainly speak with an experienced Boston workers' compensation attorney before filing a claim.  Things are much more difficult for those who choose to represent themselves, because the workers' compensation insurance companies will do whatever they can to avoid paying benefits.
If you are injured on the job in Massachusetts, call Jeffrey Glassman Injury Lawyers for a free and confidential consultation to discuss your workers' compensation claim: (617) 777-7777.
Additional Resources:
Worker injured in oven explosion at Wrentham restaurant, February 1, 2016, WWLP, By AP Wire
More Blog Entries:
OSHA Fines Welding Company in Connection with Deadly Boston Fire, October 15, 2014, Boston Workers' Compensation Lawyers Blog