According to a recent news article from Mass Live, a man from Charlton has been arrested in connection with the death of a toll collector on the Mass Pike in the Worcester area. Authorities have said the defendant is 32 years old, and the now deceased Mass Pike worker was 61 years old at the time of his death.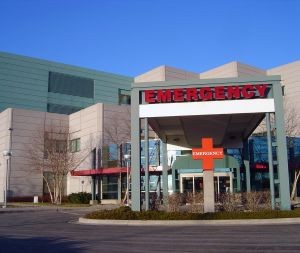 Massachusetts State Police officials alleged defendant was driving south on Mass Pike when he approached the Fast Lane toll plaza.   The decedent had stepped outside of his toll both and into the lane of travel.  At this point, defendant hit him with his pickup truck.  Authorities have reviewed footage and radar devices that are set up at the toll plaza and determined that defendant entered the toll plaza while traveling at 36 miles per hour.  This is significantly faster than the posted speed limit of 15 miles per hour.
When first responders arrive at the scene of this fatal on-the-job accident in Worcester, Massachusetts, they attempted to provide immediate medical attention to victim and were able to stabilize him enough to be transported to UMass Memorial Hospital in Worcester, but his injuries proved too severe, and doctors were unable to save him. He was pronounced dead soon after his arrival at the hospital.
As a common practice, the Massachusetts State Police conduct a complete accident reconstruction with their team of specialists following any fatal motor vehicle accident. While the initial investigation is still ongoing, troopers believe that it was common practice for a worker to exit the toll both as he did, but he was unable to react in time due to the relatively extreme speed defendant was allegedly traveling at the time of this fatal accident. They also looked at the average speed of nearly 300 other vehicles that passed through the plaza around the time of this accident. They determined, based upon data from speed cameras, that the average speed was around 16 miles per hour, which is just one mile over the posted limit. Defendant has been charged with motor vehicle homicide, but this charge is merely an accusation, and he is presumed innocent unless and until he is proven guilty in a court of law.
In a typical Boston workers' compensation case, a worker who is injured or even killed on the job can file a claim with his or her employer.  However, because the worker is eligible to receive workers' compensation benefits, he or she cannot also file a civil personal injury lawsuit.  However, there is an exception to this exclusive remedy rule if the workplace injury is caused by the negligence in of a third party who is not a fellow employee or company owners.
The most typical case of this is seen when there is a worker who is injured or killed in a car accident while he or she is on the clock.  As long as the alleged at-fault driver is not an employee or otherwise connected to the company, he or she can claim workers' compensation and then file a personal injury lawsuit against the driver.
If you or someone you love has been injured in a Boston work accident, call for a free and confidential appointment at (617) 777-7777.
Additional Resources:
Charlton man was allegedly speeding through Auburn plaza when he struck and killed toll worker, February 9, 2016, Mass Live, By Scott J. Croteau
More Blog Entries:
Elevator Mechanic Killed when Falling Down Shaft, Jan. 24, 2015, Boston Workers' Compensation Lawyer Blog