Kelly v. Blue Ribbon Linen Supply, Inc., a case from the Supreme Court of Idaho, involved a workers' compensation claimant who was working for a linen supply company. In late 2013, she was working for employer, when a heavy cart rolled over her left foot in the course and scope of her employment, according to court records.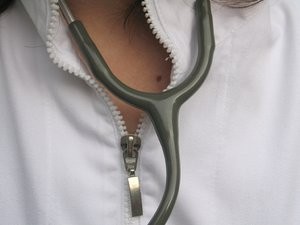 Following her accident, claimant filed a claim for workers' compensation benefits, and the workers' compensation insurance company paid her medical bills and for time lost from work (lost wages) as result of the injury she sustained on her left foot.
Two months after her accident, the insurance company sent claimant a letter saying they had arrange for her have an independent medical examination and gave the date and time for which the examination was scheduled. She was told to bring all of her medical documents, including copies her x-rays and MRIs, and, if she did not show up with documents, she would lose her workers' compensation benefits and have pay any "no show" charges assessed by the doctor. They told her she could submit reimbursement for travel if necessary, but the doctor was 125 miles from her place of employment. That same doctor did an evaluation in her home town that same month, but they chose to have her report to the one 125 miles away.
She went to the office and saw the doctor. She was on her way and did not make any stops on the snowy day when she was hit head-on by a pickup truck. She was determined to be in no way responsible for the accident by responding officers. She suffered severe permanent injuries to her lower body. She was forced to stay in a nursing facility at that time.   She applied for workers' compensation benefits and was denied, because they determined her injuries were due to a superseding cause and thus not work-related.   She appealed her denial of workers' compensation benefits.
The appeals court was concerned with this issue of whether her injuries from the car crash were causally connected to her employment. In this case, she was injured at work and forced by her employer's workers' compensation insurance carrier to travel to a far away doctor's office on a snowy day, rather than see the same doctor in her own town. She was told if she missed the appointment, she would lose her workers' compensation benefits and possibly have pay for a missing the appointment. She was clearly doing this as result of the accident she suffered in the course of her employment, and appeals court treated it as such. The case was reversed and remanded for further proceedings consistent with their opinion.
One thing you can discuss with your workers' compensation lawyer is the possibility of also filing a personal injury lawsuit against the third-party driver of the car causing the injury; however, the primary recovery should be from the employer, because his or her insurance policy is likely much higher than the owner of a car.
If you or someone you love has been injured in a Boston work accident, call for a free and confidential appointment at (617) 777-7777.
Additional Resources:
Kelly v. Blue Ribbon Linen Supply, Inc., November 2, 2015, Supreme Court of Idaho
More Blog Entries:
Elevator Mechanic Killed when Falling Down Shaft, Jan. 24, 2015, Boston Workers' Compensation Lawyer Blog