According to a recent report from ABC News, there was an explosion at the Dow Chemical factory in northeastern Massachusetts. The explosion resulted in four workers becoming injured. This, however, is the not the first serious workplace incident that occurred in this particular building. In 2013, there was another explosion at the same location that resulted in the death of a worker.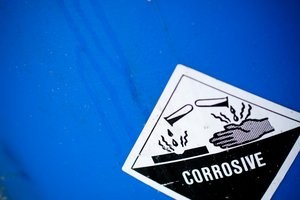 In this latest serious workplace accident, emergency personnel, including firefighters and EMTs, were called to the scene around 2:30 in the afternoon. Authorities soon determined that while there was a serious explosion of some sort, there was no fire caused as a result of the blast that injured the four employees. Officials at the chemical plant issued a statement saying that there were no chemicals released into the environment as a result of the explosion. As for the cause of the explosion, that is still under investigation.
When EMTs and paramedics arrived on the scene, they found the workers who had been injured in the explosion. All four employees were hit with flying debris from the explosion and had been badly burned. First responders provided immediate medical attention and then took the workers outside of the building, so they could be decontaminated before being transported to a local level-one trauma center in the greater Boston area. Once outside, the workers were quickly decontaminated according to standard emergency protocols and were then taken to the hospital. All four workers had apparently suffered severe burns and shrapnel injuries and are listed as being in critical condition. The hospital emergency department again had the inured workers go through a decontamination process before being admitted to the hospital.
The head of the emergency medicine department said the injuries were consistent with chemical burns and also said that three of the workers had to be transferred to a Boston hospital after being stabilized for further treatment for their serious workplace injury including chemical burns.
Due to the fact that this was a serious workplace injury at an industrial facility, the United States Occupational Safety and Health Administration (OSHA) dispatched investigators from their local field office in Boston to the chemical plant to coordinate a full investigation with local law enforcement agents and members of the Massachusetts Department of Environmental Protection (MassDep).
In addition to being among the most painful types of on the job injury, burn injuries often result in permanent scarring of victims. In the Commonwealth of Massachusetts, in addition to standard workers' compensation benefits for medical bills, future medical expenses and rehabilitation, and lost wages, there are certain additional benefits for injuries that result in permanent scarring to the head, neck, or hands. These special workers' compensation awards are paid as a one-time benefit and are in addition to standard workers' compensation benefits.
There are also one-time benefits for injuries that result in hearing loss, vision loss, and amputation of a limb. Again, these benefits for particular types of injuries are separate and apart from any temporary or permanent workers' compensation benefits paid in your case.
If you or someone you love has been injured in a Boston work accident, call for a free and confidential appointment at (617) 777-7777.
Additional Resources:
4 Critically Injured in Massachusetts Chemical Plant Blast, January 7, 2016, ABC News, By AP
More Blog Entries:
Increased Fines for Employers Who Do Not Maintain Workers' Compensation Coverage, July 22, 2014