In the Commonwealth of Massachusetts, along with the rest of the nation, the workers' compensation system is designed in such a way the claimant does not have to prove he or she was injured on the job as a result of the negligence of his or her employer, as it would be for a typical personal injury case. In a workers' compensation case in Massachusetts, it is only necessary to establish that employee was injured and that his or her injury occurred on the job, or that employee suffered an illness that is work-related.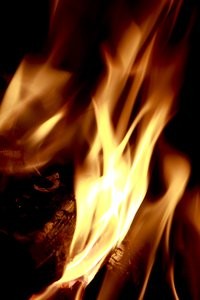 For an example of a work-related illness, the nail care industry is a good place to start. Many technicians spend their entire day working with harmful chemicals that cause skin conditions and respiratory illness, including severe breathing disorders. An employee who is eventually unable to work as result of severe respiratory illness would be required to show he or she had become sick as result of working in the nail salon. There would, however, be no need to prove the employer was negligent in any way.
However, in addition to being a no-fault system, workers' compensation in Boston is also an exclusive remedy system. This means that if an employee was injured on the job, he or she would have to file a claim for workers' compensation to recover financially for any medical bills, lost wages, and future medical expenses as result of the on-the-job injury. There would be no way to file a civil personal injury lawsuit against employer to recover for pain and suffering and other types of special damages, because workers' compensation is the exclusive remedy. It does not matter whether or not injured employee actually files a workers' compensation claim, because the test is not whether worker collects workers' compensation, but whether he or she would have been eligible.
While this is true in most cases, there are a couple of situations were an injured employee could sue his or her employer, regardless of whether or not he or she collects workers' compensation. This would involve an employer who was so negligent and operated in such a way that was entirely reckless with respect to the safety or health of the injured worker. In other words, in the typical case, a worker would not have to prove the employer was negligent because it is a no-fault system, and it would not change things if it could be established.
However, according to a recent article form Cincinnati.com a worker was killed in a tragic fire. Following the tragic fire, the United States Occupational Safety and Health Administration (OSHA) investigated. Following the investigation, local law enforcement determined employer had committed several serious violations, and managers were actually charged with several criminal offenses, including negligent homicide. In a case where the injury or illness was caused by action on the part of an employer that was so egregious and beyond the bounds of a civilized society, the employee may be able to file a separate civil action lawsuit.
If you or someone you love has been injured in a Boston work accident, call for a free and confidential appointment at (617) 777-7777.
Additional Resources:
Company, managers indicted in fire that killed worker, January 8, 2016, Cincinnati.com, By Cameron Knight
More Blog Entries:
Elevator Mechanic Killed when Falling Down Shaft, Jan. 24, 2015, Boston Workers' Compensation Lawyer Blog