A metal-parts manufacturer in Massachusetts that supports aerospace, aviation, energy and defense markets was recently issued nearly 40 violations for failing to adequately prevent work accidents in North Billerica.
The Occupational Safety and Health Administration (OSHA) recently conducted an inspection of Spincraft in North Billerica after an employee was reported to have sustained a number of injuries to the eye and face after a work-related accident. The accident report stated that the employee was injured as he was operating a portable grinder. The grinding wheel ruptured and launched into his face. According to reports from the inspection, the grinder wasn't properly guarded or set up correctly. Additionally, the employer did not take proper precautionary steps to ensure the machinery was being operated at the correct speed. Because of the violations, the company is facing nearly $200,000 in proposed fines from OSHA.
"This is exactly the type of needless injury OSHA standards are designed to prevent," said Jeffrey A. Erskine, OSHA's area director for Essex and Middlesex counties in Massachusetts, in a news release.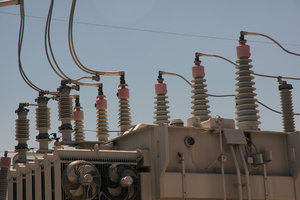 Our Boston workers compensation attorneys understand that every employer has a responsibility to ensure that work sites are safe for employees. Employers are required to minimize all reasonable hazards to prevent an accident. All machinery must be examined and fit to work under necessary conditions. If these steps are not taken by an employer, they can be held responsible for compensation for an employee if an injury or death results. OSHA is responsible for ensuring that employers across the country are providing safe working conditions for all employees. Failure to do so can result in violations, citations, fines and potential shut down.
The OSHA inspection also found the following violations at the North Billerica plant:
-Exit access areas were obstructed.
-Propane was not properly stored.
-Cranes were not inspected often enough.
-Crane running ropes were not inspected.
-Crane upper limit switches were not tested.
-Efficient training regarding potential work site hazards was not provided to employees.
-Electrical hazards were present.
-Unguarded floor holes and ladderway openings were observed.
-Open-sided platforms and floors.
Spincraft was handed more than 32 serious violations that came with proposed fines totaling $173,000. These serious violations are issued when an employer fails to remove a hazard that they knew or should have known about that had the potential to cause serious injury to a worker.
The company was also given six additional violations that came with a proposed fine of nearly $3,000. These citations were for additional issues with machinery guarding devices as well as undocumented safety procedures. These other-than-serious violations are given when a violation would probably not cause any kind of serious injury but is still ultimately a hazard.
OSHA has been pushing for safer conditions for workers through the Occupational Safety and Health Act of 1970. Under this act, all employers are required to provide healthful and safe work areas for all employees.

If you or a loved one has been involved in a work accident in the Boston area, contact Massachusetts Workers' Compensation Attorney Jeffrey S. Glassman for a free and confidential appointment to discuss your rights. Filing for workers compensation can be a long and confusing process, contact an experienced attorney to help ensure that you get the compensation you deserve. Call (617) 777-7777.
More Blog Entries:
Company Faces $920,000 in Fines after Middleton Work Accident
September 15, 2011
Company Faces $176,000 in Fines for Failing to Prevent New England Work Accidents
September 10, 2011