The Occupational Safety and Health Administration (OSHA) has cited several distributing companies in Florida for supplying salons across the country with hair products that contained formaldehyde.
We recently discuss the dangers of this chemical on our Boston Personal Injury Attorney Blog. This chemical can cause serious irritation to the body, possibly resulting in a number of allergic reactions that can affect the lungs, eyes and skin. Formaldehyde has also been linked to lung and nose cancers. Companies that manufacture the product are required to alert consumers about the presence of the chemical, indicate safety measures to take with the product, and what to do in the event of overexposure. These companies failed to warn any of its consumers, according to OSHA.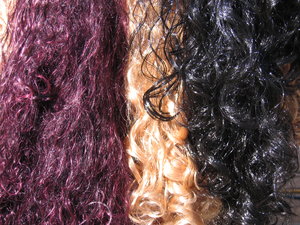 OSHA issued more than 15 citations after inspectors observed the companies were failing to protect its employees from being exposed to the chemical as well. They were also cited for failing to let consumers know about the dangers of the products. The proposed penalties that accompanied these violations totaled more than $49,000.
Our Massachusetts workers compensation lawyers understand that product manufacturers, stylists and salon customers face the risks of being exposed to the chemical if the proper precautionary steps are not taken. Gloves, masks, ventilation systems and disposal systems are all steps that those who come into contact with the product can use to prevent an injury. Manufacturers are required by law to inform consumers about the ingredients in products, and employers are required to ensure that products are being safely handled in the workplace.
"Employers are responsible for identifying the risks associated with producing and using these hair products," said Cindy Coe, an OSHA Administrator, in a news release.
Copomon Enterprises and M&M International Inc. have both been cited and are required to pay penalties of a combined $25,200. The companies were cited specifically for neglecting to provide information regarding the presence of formaldehyde in its products or the hazards that are caused by formaldehyde.
Pro Skin Solutions Inc. was also cited for improperly labeling its keratin-based products. It also neglected to practice safety procedures, including creating a respiratory protection plan or offering workers an eyewash station. Keratronics Inc. was also issued several additional citations, totaling a $9,000 proposed fine for the same violations.
The inspection into the Florida companies came after the Oregon's Occupational Safety and Health Division got a tip of the dangerous ingredient from an anonymous report. The health division tested more than 100 products from 50 salons that had been using the hair products from the Florida distributors. The test results concluded that the products in fact contained ingredients that were causing irritation from formaldehyde.
All of the salon-product manufacturers are required by federal law to list formaldehyde if it is present in a product. The list with the ingredients must also be accompanied by information about the dangers of formaldehyde and how to handle an emergency involving formaldehyde exposure.

If you or someone you love has been injured in a work-related accident in the Boston area, contact Massachusetts Workers' Compensation Attorney Jeffrey S. Glassman for a free and confidential appointment to discuss your rights. Call (617) 777-7777.

More Blog Entries:
Company Faces $920,000 in Fines after Middleton Work Accident, Massachusetts Workers Compensation Lawyers Blog, September 15, 2011
Company Faces $176,000 in Fines for Failing to Prevent New England Work Accidents, Massachusetts Workers Compensation Lawyers Blog, September 10, 2011