According to a news report from the Sun Chronicle, an employee at a Massachusetts car wash was recently killed on the job. Authorities say the employee was working at the Malden, Massachusetts car wash when he was struck by a car owned by a customer.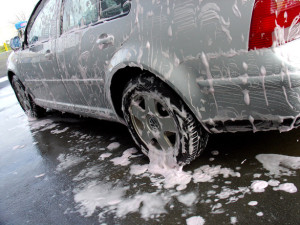 A representative from the Middlesex County District Attorney's Office released a statement saying the car hit the 28-year-old employee from Everett around nine on a Sunday morning. The car was exiting the wash bay while employee was busy working on another customer's car, and he did not see the car that was about to hit him.
After the car hit him, a coworker immediately dialed 911. When emergency personnel arrived, they did everything they could to stabilize his condition before transporting him to a local Boston area hospital with a level-one trauma center. But doctors pronounced him dead soon after his arrival.
The Middlesex County District Attorney's Office, the Malden Police Department, and the United States Occupational Safety and Health Administration (OSHA) are investigating the cause of this fatal accident. However, it is important to note that no one has been charged with a crime at this point, and there is no indication that anyone will be charged. It is simply a matter of policy that these three agencies conduct a full investigation following any industrial accident that results in a fatality in their respective jurisdictions.
As our Boston workers' compensation attorneys can explain, on-the-job injury cases, or even cases in which a worker is killed on the job, involving a vehicle owned by a third party are one of the few types of cases that are somewhat different than a typically workers' compensation matter. Under the workers' compensation system in the Commonwealth of Massachusetts, an employee who is injured on the job and is eligible to apply for workers' compensation benefits, is normally precluded from also filing a civil personal injury lawsuit against his or her employer. The one basic exception to this rule against filing a civil lawsuit for negligence of an employer following an on-the-job injury is if there is evidence of a willful disregard of employee safety on behalf of employer, especially in cases where the employer had been warned of a specific risk in the past and disregarded that warning.
However, if an on-the-job injury is the result of negligence of a third party, then the injured employee can file a workers' compensation claim with his or her employer and then file a civil negligence lawsuit against the at-fault driver. There is, however, a requirement that the injured employee reimburse the employer for any money employer paid as workers' compensation settlement. While this may seem like an unfair rule, it is one that was created to prevent an employee from receiving double recovery. The upside for the injured employee is that he or she does not need to prove negligence on behalf of his or her employer to collect on a workers' compensation claim.
If you are injured on the job in Massachusetts, call Jeffrey Glassman Injury Lawyers for a free and confidential consultation to discuss your workers' compensation claim: (617) 777-7777.
Additional Resources:
Car wash employee in Massachusetts is fatally injured, July 27, 2015, The Sun Chronicle
More Blog Entries:
Frith v. WSI – Proving Worsening Condition Is Related to Work Injury, May 27, 2014, Boston Workers' Compensation Lawyers Blog