When we think of workplace injuries in terms of Boston workers' compensation cases, we are generally dealing with some type of accident. In many cases, it is simply an accident that was not anyone's fault.  In some cases, the accident is actually the result of an employer's negligence.  There is really is no distinction with respect to workers' compensation cases because Chapter 152 of the Massachusetts General Laws (M.G.L) established a no-fault system.  There is however, a third category of workplace injuries where one worker is physically assaulted by an other employee, customer, or third-party criminal.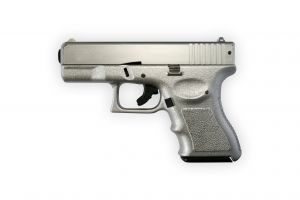 These situations happen more frequently than you might assume.  There are a lot of assaults between employees in jobs in Boston and across the nation. While there are the high profile cases involving active shooter situations that occur from time to time, we are generally talking about one worker punching another.  Contrary to what many people think and see in the movies, a single punch can result in serious injury or even death.
Boston Workers' Compensation Cases Do Not Require Proof of Negligence
As our Boston workplace injury lawyers can explain, in the majority of cases, if you are injured on the job,  the only appropriate remedy is to file a workers' compensation claim with your employer.  There is no need to prove to any fault on behalf of the employer.
It is very helpful if you have reported your injury as soon as it occurred. In some cases, your injury is obvious such as if you are hurt while on the sales floor and an ambulance is called, but in other cases, you might have suffered a broken toe in the stockroom and tried to simply deal with the pain on your own.
This can create problems later when you ultimately file a claim, because your employer's workers' compensation insurance company may try to deny the claim by arguing you were not hurt while on the job.  This doesn't mean you do not have a valid claim, but if you are in this situation you should not waste any time in speaking with an experienced workers' compensation attorney.  Unfortunately, many injured workers do not seek the help of an experienced attorney because they are worried they will not be able to afford one.  This should not be a concern because the initial consultation is free andthere are no legal fees unless you are successful in obtaining a workers' compensation benefits award.
Workplace Injuries Caused by Intentional Conduct
If you are injured on the job due to being physically assaulted by a coworker, customer, or even a robbery suspect, filing a claim for workers'  compensation is still the appropriate remedy.  In some cases, your employer will not be in any way at-fault with respect to the employee who attacked you, but since this is a no-fault system, this does not matter.
According to a recent news article from NECN, a man who was charged with fatally stabbing a coworker in a Boston restaurant was convicted prior to his criminal trial when he entered a plea of guilty and was sentenced to life in prison.  Prosecutors allocuted at the sentencing hearing that defendant stabbed his 83-year-old coworker in the back with a sushi knife and this caused the death of his coworker. Following the fatal stabbing, defendant allegedly fled the scene of the fatal Boston workplace injury, but since police knew where he lived from his employment records, they were able to located him at his home and placed him under arrest for murder. As part of his original defense, he argued that he believed the victim was threatening him in Spanish, which defendant did not speak and stabbed the man in self-defense. Prosecutors did not believe victim, who actually spoke Portuguese as he was from Brazil, engaged in any conduct that would warrant him getting stabbed in the back. In order to enter in a plea bargain, the defendant was required to waive his right to appeal for anything other than an illegal sentence entered by the court.
Workers' Compensation as an Exclusive Remedy
The only exception to workers' compensation being an exclusive remedy is when a worker is injured by the negligent or intentional conduct of a third party.  This means the harm must be the fault of someone who is an employer or coworker if the claimant. This typically involves an employee being injured by a vendor, customer, or the negligent acts of a third party driver.  The most common scenario is when an employee is required to drive somewhere as part of his or her employment.  While driving, employee is injured a car accident that is not his fault.  The at-fault driver must not be affiliated with employee's company in any way or they are not a third party.  The employee can file a claim for workers' compensation with his or her employer, and this will entitle employee to benefits including lost wages for time away from work and the payment of medical bills and the cost of rehabilitation such as physical therapy or occupational therapy.
There is however, no money for pain and suffering and other types of special damages in a workers' compensation claim, so this is a situation where claimant can also file a lawsuit against the at-fault driver.  If however, the employee is successful in negotiating a settlement with the at-fault driver's insurance company, or wins a verdict at trial, the injured employee will have to reimburse the workers' compensation insurance company for any money paid out in benefits. While this may seem unfair, and it is somewhat of a gift to the insurance company, it is designed to prevent the worker from getting a double recovery.  When a person is injured in a lawsuit, the goal is to put them in the position they were in before accident. If they receive workers' compensation and were able to keep that money after winning a civil verdict, the law would consider this a "windfall" and this is not generally deemed appropriate under our legal system.
For a look at the statistical information analysis of workplace violence, we see that the Office of Justice Programs Bureau of Justice Statistics (BJS) keeps detailed records of these incidents as they occur in Boston and across the nation.
If you or someone you love has been injured a Boston work accident, call for a free and confidential appointment at (617) 777-7777.

Additional Resources:
Man to Serve Life in Prison for 2015 Fatal Restaurant Coworker Stabbing, November 13, 2017, By Glenn Marshall, NECN
More Blog Entries:
Report: Three Workers Burned in Natural Gas Explosion, Feb. 18, 2017, Boston Workers' Compensation Lawyer Blog