Working in a factory can be a dangerous job.  There are a lot of ways to get injured including slip and fall accidents, machine guarding accidents, heavy equipment accidents and falling inventory.  In some cases, there is a catastrophic failure at the factory such as one recently reported by Fox News where a cosmetics factory exploded resulting in one death and over 125 workers injured.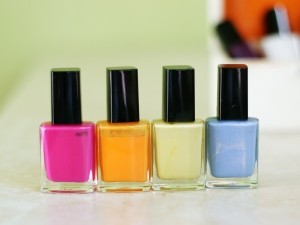 Authorities have said there were actually two separate explosions that occurred before cosmetics factory went up in flames.  Some of the injured were firefighters that were responding to the massive blaze. Once the injured had been triaged on the scene and taken to local hospitals, a count was taken and one worker was reported missing.  As investigators and first responders were combing through the wreckage, they discovered the remains of the missing worker.  He was 57-years-old at the time of his death. As with every fatal workplace accident, the U.S. Occupational Safety and Health Administration (OSHA) is conducting a full investigation along with local police. The cause of the explosions and fire are not known as of the time of this article, but it was reported that this factory was cited for nine serious safety violations this year, and one of those violations involved the alleged improper handling of flammable liquids that are often used by the cosmetics industry during production.  This particular factory manufactures nail polish and perfumes that heavily involving the use of flammable or combustible materials as well as other types of cosmetics products.
Workers' Compensation in Boston is A No-Fault System
Many workplace accidents are simply accidents in which nobody is at-fault.  For example, if a worker is lifting merchandise onto high shelf with a forklift and one of the fork tongs knocks a box onto a worker, that is generally considered an accident.  It might involve the negligence of a worker, but if that worker was a co-worker, it will not matter since the claimant must file a workers' compensation can cannot file a personal injury lawsuit.
In some cases, as our Boston workers' compensation attorneys can explain, the accident is the employer's fault.  A machine guarding accident may be an example of this type of accident. Every machine that has moving parts capable of injuring a workers should have guards to the fullest extent practical to prevent a worker from being injured.  This typically involves safety screens or metal sheets to protect workers from getting fingers or other body parts trapped as this can cause death or serious injury including amputation. If an amputation does occur, Chapter 152, Section 36 of the Massachusetts General Laws (M.G.L.) provides for additional compensation for these "specific injuries" as they are called.  For example, if a worker loses his or her major arm (dominant arm), he or she is entitled to the average weekly wage (AWW) multiplied by 43.  This is in addition to any standard award of weekly workers' compensation benefits and payment for medical services.
Even if the machine guarding accident was the employer's fault, as it often is, the employee does not have to prove any fault on behalf of the employer because the workers' compensation is a no-fault system. This was created so that employers would not have constantly fear being sued when a worker is injured on the job.  There is also a benefit to the employee in that the employee does not have to establish any negligence on behalf of the employer.
This was considered a compromise between the needs of the injured workers and the employers desire to have fixed expenses such as the payment of premiums for workers' compensation insurance.  To qualify for workers' compensation benefits, it is only necessary to prove that the worker is an employee within the meaning of the statute, and that the accidnet or injury was work-related.  The best way to do this is to promptly report any on the job injury to a supervisor, manager, or the employer directly where appropriate. Failing to file a timely accident report does not mean you do not have a valid case, but it does mean that you should not waste any time in speaking with an experienced Boston workers' compensation attorney because the longer you wait, the harder it may become to get a full and appropriate benefits award.
Workers' Compensation in Boston is a Single Recovery System
In addition to being a no-fault system, workers' compensation is also a single recovery system or one where workers' compensation is the exclusive remedy. By this we mean that if an employee was injured on the job, and was an employee within the meaning of the statute, the employee cannot file a personal injury lawsuit against the employer even in cases where the employer was negligent. One difference between a workers' compensation action and a personal injury lawsuit, aside from not needing to prove fault, is that in a workers' compensation case, there are no damages for pain and suffering. This is a benefit to the employer, but the fact that the employee does not need to prove any fault and that the money should be awarded much quicker is certainly a benefit to the injured workers.
One exception to this is when the worker is on the job, but injured by negligent third party.  For example, if a workers is on the job in a big store and an outside vendor is there and injuries the worker, this workers could file for workers' compensation benefits an then file a personal injury lawsuit against the vendor and his or her company if the facts allow for such a suit to be filed.  If the worker receives workers' compensation benefits and then settles the personal injury case, or wins a verdict at trial, the worker will be required to reimburse the employer for any benefits paid to prevent what is called double dipping.  While this may seem unfair, the law does not a worker to profit from his or her injury, but rather to be fully compensated. However, with pain and suffering damages and other types of special damages, there should money left over for the plaintiff after the workers' compensation benefits have been repaid.
If you are the victim of Massachusetts product liability, call Jeffrey Glassman Injury Lawyers for a free and confidential appointment — (617) 777-7777.
Additional Resources:
Cosmetics factory had safety violations before explosions killed 1, injured more than 125, November 21, 2017, By Katherine Lam, Fox News
More Blog Entries:
HVAC Worker in Worcester Dies in Fall Accident, Feb. 13, 2017, Massachusetts Workers' Compensation Lawyer Blog