When we think of workplace injury and workers' compensation cases in Boston, we typically think of someone being injured at the physical location in which they are employed. This could involve a retail worker who is injured by falling stock, or a hospital worker who is injured while trying to administer aid to patients, but the actual definition of a workplace injury involves an employee being injured while working in furtherance of his employer's interests.  This is pursuant to Section 1 of Chapter 152 of the Massachusetts General Laws (M.G.L.), which is our state's workers' compensation act.
Acting in Furtherance of Employer's Interest Means On the Job in Boston Workers' Compensation Cases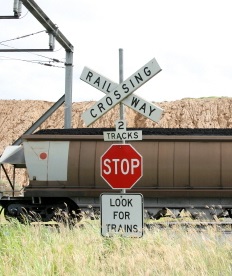 In some cases, an employee who works at a fixed location will be asked to drive somewhere by his or her supervisor or employer. For example, even though a restaurant typically gets food from local or national suppliers via delivery, sometimes the kitchen will run out of a certain item and need it replaced that night.  The kitchen manager or general manager may ask and employee to drive to a local supermarket and pick up a temporary replacement to hold them over until the next scheduled delivery.  While this might seem strange, it actually happens all the time.  If the employee is driving his or her personal vehicle and is injured while making that grocery run, this is considered being on the job for the purpose of a Boston workers' compensation case. As our Boston workers' compensation attorneys  have seen in many cases, there are some employees who have no fixed place of employment beyond the home base where they clock in and out each day at the beginning and end of their shift.  An example of this would be a utility worker or a truck driver. If that driver is injured while out on the road, the primary source of recovery will be to file a workers' compensation claim.  However, there may be other sources of potential recovery when they are injured by a negligent third-party as we will discuss below.
Recent Example of a Workplace Injury, Which Occurred Outside a Traditional Workplace
According to a recent news article from NBC, an Amtrak train collided with a garbage truck in Virginia.  While truck-train accidents happen all the time and do not make the national news, this one did because the train was carrying GOP congressmen, their families and staff to a retreat when the crash occurred.  Authorities have said the truck was on the tracks as the train approached and there was nothing the engineer could do to slow down in time. According to the Minnesota Safety Council, the average freight train is over a mile long and when traveling 55 miles-per-hour, (average speed), it will take more than a mile to stop.  A passenger train also takes over a mile to stop because while they contain typically eight cars instead of 120 on average, they travel at around 80 miles-per-hour.
When the train hit the garbage truck, it was carrying a driver and several workers, and the truck was split in half by the train. The driver of the train was said to have been killed in a Tweet by President Trump and one other worker was seriously injured. Doctors who were on the train ran out once it stopped to offer assistance to the victims, and performed CPR on the driver, but were unable to save him.  He was soon pronounced dead.
In the case of the truck driver who died, and the other workers who were injured, filing a workers' compensation will likely be the main source of recovery for lost wages, medical bills, and any future rehabilitation costs. In the case of a deceased worker, if this had happened in Massachusetts, the law provides for payment for reasonable funeral and burial expenses as well as an award of death benefits to compensate for wholly dependent family members for lost wages. A wholly dependent family member is usually a surviving spouse who remains unmarried and minor children while they are living at home or would have been receiving child support payments during workers life.
Personal Injury Claims Against Third-Parties 
Workers' compensation is normally considered a single-recovery system.  This means there is no need to establish any fault on behalf of the employer (negligent or intentional) and while claimant can collect workers' compensation benefits, claimant is precluded from filing a personal injury lawsuit against his or her employer. This does not mean an injured employee can forego filing a workers' compensation claim and instead file a personal injury case because the system specifically prohibits this as well.
However, when an injury is caused to a worker while on-the-job by the negligence of a third-party, claimant can file a personal injury claim for damages against this negligent third party. This is not a case against an employer so it is allowed.  Unlike workers' compensation claims, there must be proof of negligent or intentional tortious conduct by third party as personal injury cases do not work when there is no proof of fault.  The reason a worker might want to do this is because there additional damages allowed in a personal injury case – most notably for pain and suffering which is the main type of damages in many auto accident cases in Boston.  This personal injury can also include damages for past and future medical bills, rehabilitation and special damages, or "specials" as they are often called by Boston car accident lawyers.
The one catch is plaintiff is still precluded from a double recovery so any money paid by employers' workers' compensation insurance company will have to be repaid. However, they will not typically be able to recover any money paid in pain and suffering as that is outside of the scope of workers' compensation benefits.  It should also be noted the rules of evidence do not allow a jury to hear plaintiff has already been compensated by his or her employer as any insurance payments might bias a jury.
If you or someone you love has been injured a Boston work accident, call for a free and confidential appointment at (617) 777-7777.

Additional Resources:
Train carrying GOP members of Congress hits garbage truck, one dead, January 31, 2018, By Daniella Silva, Tom Costello, and Johnathan Allen, NBC News
More Blog Entries:
Report: Three Workers Burned in Natural Gas Explosion, Feb. 18, 2017, Boston Workers' Compensation Lawyer Blog