In a Boston workplace accident, which results in death, an employee's family will not only be dealing with the loss of a loved one, they will also be dealing with loss of much needed income for many years to come, and this is and important aspect of a workers' compensation claim. In addition to payment for medical expenses associated with the fatal injury, and reasonable funeral or burial expenses pursuant to Section 33 of Chapter 152 of the Massachusetts General Laws (M.G.L.), claimants will need to know how the code treats lost wages in a fatal workers' compensation matter.
Death Benefits in Boston Workers' Compensation Cases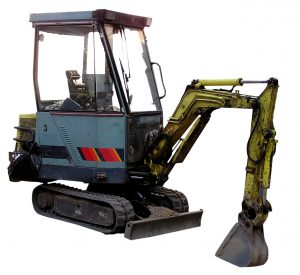 A case in which a worker is killed on the job in Boston is called a death benefits case pursuant to M.G.L. Chapter 152, Section 31.  Under Section 31, benefits are to be paid to a worker who has surviving dependents. Surviving dependents are typically a spouse or children of a deceased worker.  In the event of workers' death, M.G.L. provides payment to surviving dependents if they are "wholly dependent" on support from the deceased worker at the time of his or her death. Qualifying as a dependent in a Boston Workers' Compensation Case
As our Boston workers' compensation lawyers can explain, if a deceased worker is not survived by anyone who is wholly dependent on him or her for support, there will not be an award for death benefits. This is different from how a personal injury lawsuit works filed under a theory of wrongful death.  In a Boston wrongful death action, decedent's estate will be entitled to receive the proceeds from a settlement or jury verdict following a personal injury trial.  Any money in decedent's estate will go to his or her heirs at law, or those named in his or her will if decedent had a last will and testament at time of death. There is no requirement for these beneficiaries to be wholly or even partially dependent on decedent's wages at time of death.
When we are talking about being wholly dependent, we are typically dealing with minor children who live at home, or with an ex-spouse who receives child support payments, adult dependents with a disability, and other family members who completely depended on decedent's earnings during his or her life prior to a fatal Boston workplace accident.
Calculation of Death Benefits in a Boston Workers' Compensation Case
Pursuant to M.G.L. Section 31 of Chapter 152, which is our state's workers' compensation act, benefits will be paid to surviving spouse, called a widow or widower in the code, will be paid so long as he or she does not remarry. Once a surviving spouse remarries, in the event it happens, benefits will no longer be paid in most cases because it is presumed under the law surviving spouse is no longer wholly dependent on decedent's workers' compensation death benefits.
However, one thing to understand is a workers' compensation insurance company may agree to a one-time lump sum payment of workers' compensation death benefits instead of payment over  time. They would do this because claimants are often willing to accept less money immediately than more money over a lot of years.  This is similar to how many lottery winners will take the lesser immediate payout instead of payment of 20 years. If there is a one-time payment made in a lump sum, it doesn't matter whether claimant gets remarried or not because the benefits have already been paid.
In the event benefits are paid on a weekly basis, they are calculated as follows:
Two-thirds of the average weekly wage (AWW) of decedent prior to his or her death; But,
Not more than the state average weekly wage (SAWW).
There are many other details in calculating an award of death benefits in cases in which decedent makes less than a certain amount, and in cases where there a wholly dependent children of decedent at time of his or her death.  For this reason, a deceased workers' family members should speak with an experienced workers' compensation attorney in Boston about how facts of their case will determine how death benefits should be calculated.
A Recent Fatal Boston Area Workplace Accident
According to a recent news article from Boston.com, a construction worker was killed while working on a home renovation job site. This worker, who was 27-years-old at the time of his death, was operating a peace of construction equipment known as a mini-excavator.  These are also commonly called Bobcats after a popular brand.  He was using the mini-excavator to dig up a part of the foundation when he became trapped between digger and a steal beam holding-up the building. He was working alone when the accident occurred and was later found when a co-worker arrived at the scene. The home as being supported because it was jacked-up so that a basement could be constructed under the existing structure. These types of renovations are common in older Boston area homes that were built a time when basements were not commonly installed in New England residences.
As with any fatal on-the-job accident, the U.S. Occupational Safety and Health Administration (OSHA) is conducting a full investigation.  This does not mean any violations will be found, and the district attorney's office in Essex County has said, via a spokesperson, no foul play is suspected. If there are violations found, OSHA can issue fines against an employer, but an employer would have a right to appeal any findings.
Construction work is among the most dangerous occupations in Boston and around the nation, and many fatal workplace accidents do indeed occur on these job sites.  OSHA complies detailed statistics and states around 20 percent out of roughly  4,700 workplace deaths occurred at construction sites. OSHA also discusses what it calls the construction industry's "Fatal Four" referring to common causes of these deaths which are as follows:
Accidents involving fatal falls
Deaths caused by construction workers being struck by an object
Workplace electrocutions
Accidents involving workers being caught in-between objects or equipment as happened in this case.
If you or someone you love has been injured a Boston work accident, call for a free and confidential appointment at (617) 777-7777.

Additional Resources:
More Blog Entries:
Report: Three Workers Burned in Natural Gas Explosion, Feb. 18, 2017, Boston Workers' Compensation Lawyer Blog