One of the most devastating types of workplace injuries is one that involves amputation of an arm, hand, leg or foot.  While workplace accidents resulting in amputation happen far less often then they did back in the days of the industrial revolution, they still do occur on a somewhat regular basis, with workers in certain industries at higher risk.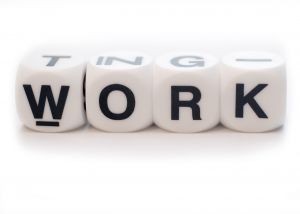 According to a recent news article from Delaware Online, a worker at a mill suffered a very serious on-the-job injury in which he lost his leg. He was working at a factory and stepped in front of a milling machine when the accident occurred.  While there are many different types of milling machines, including ones that make individual parts such a CNC Router, this accident involved a much larger machine.
Many factories have employees who are known as millwrights that use large milling machines to cut drainage trenches and do other types of a projects on a regular basis. In this case, witnesses say the employee stepped in front of the mill and suffered a severe injury to his lower leg.  This occurred around 10 a.m. in the middle of shift.  After the incident, work was shut down, and first responders were called to the scene of the serious workplace accident.
When paramedics arrived, they did everything they could to stabilize the man and transported him via medevac helicopter to regional level-one trauma facility.  When he was at the hospital, vascular surgeons did what they could to repair the damage, but he lost his leg from the knee down.  Following this below-the-knee amputation (BKA amputation), the United States Occupational Safety and Health Administration (OSHA) was called to the scene.  This is common practice in the invent of a fatal industrial accident or one that results in a head injury or amputation.
One thing that distinguishes cases involving an amputation is that these cases may result in award of special workers' compensation damages in addition the standard monthly workers' compensation benefits.  As our Boston workers' compensation attorneys can explain, the Massachusetts Workers' Compensation Act provides for the payment of special compensation for injuries that involve the amputation or a foot, leg, hand, or arm.  These special damages are also for loss of vision in one or two eyes or the loss of an eye, or permanent scaring to the head, face, neck, or hands.  These special damages are paid as a one-time lump sum payment and do not affect the amount of benefits paid each month.
As for the amount of special benefits, the Workers' Compensation Act looks at whether or not the injury is to the dominant or non-dominant leg or hand.  The law will also look to what the state average weekly wage (SAWW) is and then give a percentage of the that amount as an award, with a higher award being made for more serious injuries. However, it should be noted that every case is different, as the facts are never the same, so you should speak with an experienced workers' compensation attorney about the facts of your particular workplace injury.
If you or someone you love has been injured a Boston work accident, call for a free and confidential appointment at (617) 777-7777.
Additional Resources:
Worker injured by milling machine in Middletown has leg amputated, December 1, 2016, By Brittany Horn and Alonzo Small, Delaware Online
More Blog Entries:
Parr v. Breeden – Supervisor Co-Workers Not Liable Under Workers' Comp Exclusive Remedy, July 3, 2016, Boston Work Accident Lawyer Blog