According to the Daily News Journal, a worker was killed recently at the Nissan motor vehicle factory in Smyrna, Tennessee.  This is the automaker's main production facility in the U.S. and is located just outside the Nashville city limits.  This is a major production facility and is in the process of becoming the largest auto plant in the world if several planned expansion projects are completed in the future.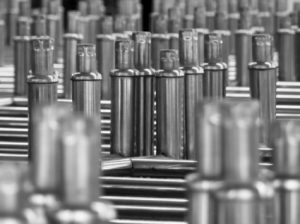 This worker was at the plant when he was involved in some type of fatal industrial accident.  Following the tragic accident, co-workers and supervisors immediately called for help and first responders arrived at the factory.  First responders did what they could to stabilize the severely injured employee and then called in a medevac helicopter to airlift him to Vanderbilt Medical Center, which is a level-one trauma center located in nearby Nashville.When he arrived at the hospital, he was taken into emergency surgery. Doctors did everything they could, but his injuries proved to sever.e He was soon pronounced dead. While the exact cause of his accident is unknown at this time, the U.S. Occupational Safety and Health Administration (OSHA) is conducting a full investigation into the accident.  They are not only working to determine the cause of death, but also whether any safety violations are present at the factory.
This includes worker safety violations that are related to this cause of death and those are not.  If any safety violations are found, the agency has the power assess fines on the company and to make recommendations to change how thins are handled at the factory in terms of worker safety.  However, it is important to note that there have not been any allegations of any safety violations at this time.  The reason OSHA is investigating is because they are required to do so under federal law and regulations whenever there is a fatal industrial accident.
While most people think of workers' compensation benefits as being appropriate when a worker is injured on the job, if you are the surviving spouse or next of kin of a worker who was killed while on the job, workers' compensation benefits are not only appropriate, but are likely your only remedy.  For this reason, you will want to contact a Boston workers' compensation attorney to discuss what is involved in filing a death benefits case.
A workers' compensation death benefits case will typically involve an award associated with any medical bills from the final injury or illness, funeral expenses, and an award for lost wages.  This actually includes the money your deceased family member would have made if he or she had not been killed in accident and continued to work and provide income for his or her family.
While this is often the most significant aspect of a workers' compensation death benefits award case, it also the part that your employer and their workers' compensation benefits insurance company are most likely to fight about.  For this reason, you want to have an experienced workers' compensation attorney on your side who is willing to fight for the benefits to which you are rightfully entitled.
If you or someone you love has been injured a Boston work accident, call for a free and confidential appointment at (617) 777-7777.
Additional Resources:
Worker injured at Smyrna Nissan plant dies, November 17, 2016, By Natalie N. Alund, Daily News Journal
More Blog Entries:
Parr v. Breeden – Supervisor Co-Workers Not Liable Under Workers' Comp Exclusive Remedy, July 3, 2016, Boston Work Accident Lawyer Blog