Cives Steel Co. has been recently cited and fined more than $130,000 for failing to reduce the risks of work accidents in New England. The steel company was slapped with a number of serious, repeat and willful violations of workplace safety standards after a recent inspection from safety officials with the Occupational Safety and Health Administration (OSHA).
The fines were for violations including laceration, crushing, electrical and a number of other hazards. The inspection started back in January.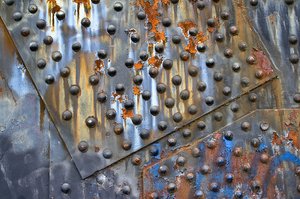 "The sizable fines proposed in this case reflect the severity and recurring nature of a number of these hazards," said William Coffin, OSHA's area director for OSHA.
Our Boston workers' compensation attorneys understand that employers are required to take expeditious and effective action to eliminate all work hazards. The safety of employees is the employer's responsibility in all fields of work. Hazards much be eliminated on the job and the proper safety equipment must be provided to all workers to help ensure that they can complete their duties safely. Employees have a right to a safe and healthy work environment. When these conditions are not met, injuries and fatalities can result.
When OSHA conducted the inspection at one of the Cives Steel Co. work sites, officials saw that maintenance workers were not being supplied with and were not using the proper personal protective equipment needed to complete the job with minimum risks for injury. Protective equipment is important for employees who work with electricity. These employees should have been provided with equipment to help to minimize the risks of electrical shock, arc blast and arc flash. Many of these employees performed diagnostic work on electrical equipment, putting them at high risks for a potentially fatal accident. Because employees didn't have this equipment, the company was hit with about $70,000 in fines.
The company was also cited for using extension cords in place of fixed wiring. This is a problem that was previously cited at one of the company's work sites in New York back in 2010. Because it was previously sited for this problem, the company received a repeat citation that came with a fine of more than $20,000.
Lastly, the company was slapped with nearly $50,000 in fines for nine different serious citations. Some of these citations included:
-neglecting to test and label the weight capacity of one of its in-house fabricated lifting device. These devices are only designed to life plates that weigh up to 900lbs.
-a number of laceration hazards resulting from starting chainsaws unsafely.
-neglecting to provide employees with leg protection while using chain saws.
-neglecting to have a comprehensive space entry program.
OSHA conducted the inspection on the Cives Steel Co as a part of its Site-Specific Targeting Program.

The Boston workers' compensation attorneys here at Jeffrey Glassman Injury Lawyers offer assistance to those who have been injured or killed in a work accident in Boston or elsewhere throughout the state. Call us today to schedule a free and confidential consultation to discuss your case. Call (617) 777-7777.
More Blog Entries:
Company Fined for Work Hazards in New England, Employees at Risk, Massachusetts Workers Compensation Lawyers Blog, July 7, 2012
Work-Related Injuries in Boston and Elsewhere Likely with Silica Overexposure, Massachusetts Workers Compensation Lawyers Blog, July 2, 2012