There were nearly 440 citations issued to one of BP Products North America Inc. refineries. The company was cited by safety officials back in 2009. Nearly 410 of the citations have been resolved. Under a new agreement, the company will hand over more than $13 million in fines and has already abated or will abate all other violations by the end of the year.
The 2009 inspection was the result of an agreement that was made back in 2005.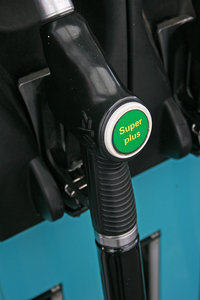 In 2005, the leading oil and gas company was cited and fined more than $20 million for an explosion that happened at the company's Texas City refinery. In this accident, nearly 20 workers died. When the citations were issued, both BP and officials with the Occupational Safety and Health Administration (OSHA) formed an agreement that the company had to uncover and correct any and all deficiencies.
Our Boston workers' compensation lawyers understand how important it is for companies to work to ensure the safety of employees. You would think that large corporations like BP would have their act together and would have the resources to provide employees with all of the safety equipment and training necessary to keep them safe on the job. The unfortunate truth is that employees at companies of all sizes across the country are at risk for a potentially fatal work accident. Be sure to speak up if you spot a hazard on the job!
"Protecting workers and saving lives is the ultimate goal of this agreement," said Hilda L. Solis, Secretary of Labor.
Solis adds that everyone who works in the oil and gas industry deserves to feel safe when they walk into work every day. Work should never feel like a threat.
Under the newest agreement between OSHA officials and BP officials, the company says that it will correct any and all of the current violations by the end of the year. It will be using the same procedures that were established in the 2010 agreement. In that agreement, independent third-party officials were on hand to provide oversight of BP processes for relief and safety instrumented system evaluation. These same officials also provided OSHA officials with quarterly reports on the progression of the company. The agreement also made sure that the company allocated $500 million to help to improve worker safety at the refinery.
Dr. David Michaels with Occupational Safety and Health says that this agreement and these repercussions should set the tone for other employers. OSHA officials are determined to make sure that companies nationwide take safety seriously, especially among these dangerous industries that help to provide America critical natural resources.

The Boston workers' compensation lawyers here at Jeffrey Glassman Injury Lawyers are dedicated to fighting for the rights of victims of work-related accidents. Call (617) 777-7777.
More Blog Entries:
Work Accident in New England at Cives Steel Co., Says OSHA Officials, Massachusetts Workers Compensation Lawyers Blog, July 11, 2012
Company Fined for Work Hazards in New England, Employees at Risk, Massachusetts Workers Compensation Lawyers Blog, July 7, 2012