After a work accident in Middleton, an adhesives manufacturer is in some hot water with officials at the Occupational Safety and Health Administration (OSHA) but is working to make the proper changes to help to prevent any kinds of accidents in the future.
The company, Bostik Inc, has recently made a settlement with OSHA to help to resolve litigation following a number of citations and safety violations discovered by OSHA officials. The company faced a six-month investigation period following a 2011 work accident in which OSHA investigators discovered a number of safety violations at its Middleton facility. Specifically, the violations went against OSHA's process safety management standard. This is a standard that is made up of a thorough set of requirements and procedures that companies and employers are required to follow to help to keep the work site free of hazards and dangers involving hazardous chemicals. In this particular case, the chemical in question was acetone. This chemical is used the company within its PSM standard-covered process, also known as direct solvation.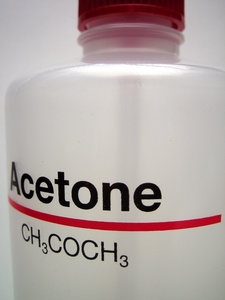 According to the recent settlement between Bostik and OSHA, Bostik pledges to take the proper safety and health actions to address deficiencies in its safety programs. Employers with the company have also pledged to look over and enhance its safety procedures. To make sure employers are doing their job, the agreement also requires the company to turn in proof of abatement to OSHA. The company was originally issued fines totaling nearly $920,000. The settlement came down to $600,000 in fines and the company has pledged to no longer use the direct solvation process at its facility in Middleton.
We told you about the initial work accident that caused this whole mess back in September on our Massachusetts Workers' Compensation Lawyers Blog. Our workers' compensation lawyers understand that these kinds of resolutions and corrections regarding work hazards need to be swift and corrective actions need to be taken immediately to help to reduce the risks of further injury and accidents.
Companies are required to make sure that work sites are safe for all employees. When chemicals are used on the work site, there are strict rules and regulations that need to be followed to help ensure the safety of everyone. Chemicals can produce serious, if not fatal injuries when they're not properly handled, not properly labeled and not properly used.
"Just as important, the settlement commits Bostik to strengthening its PSM program to prevent the possibility of a similar incident in the future," said OSHA's local area director, Jeffrey A. Erskine.
In the initial accident, the explosion happened when a valve on a line transfer housing was left open. Because this was left open, vapors from the acetone were released. These vapors are in fact flammable and were determined to be the cause of the accident.

If you or someone you love has been injured in a work accident, contact the Boston Injury Attorneys at Jeffrey Glassman Injury Lawyers to help you file a claim or to have the intricacies of your case explained. Call (617) 777-7777 to set up free no-obligation consultation.
More Blog Entries:
Company Faces $920,000 in Fines after Middleton Work Accident, Massachusetts Workers Compensation Lawyers Blog, September 15, 2011