For the most part, courts have held that if a worker is hurt while participating in a voluntary but work-related event, injuries aren't compensable under workers' compensation laws. In weighing such a claim, courts will consider factors such as whether the function was truly considered voluntary, whether workers were paid and to what extent the employer benefited from the worker's involvement.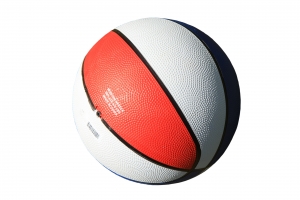 Our Boston workers' compensation attorneys know just because an employer formally labels a function "voluntary" doesn't necessarily mean it is so, and there have been more than a few exceptions allowing for compensation for injuries sustained during work-related extracurricular activities.
A perfect recent example is in the case of Whigham v. Jackson Dawson Communications, before the South Carolina Supreme Court. Although this case took place outside the Massachusetts court system, the same general principles are still applicable. Both systems have found injuries are only compensable under workers' compensation insurance when they occur during or arise in the course of one's work duties.

The Whigham case started when the claimant, director of creative solutions at a marketing/advertising/public relations firm, presented the idea of a kickball game as a way to bolster team-building among co-workers – something management was keen to foster. The director's supervisor liked the idea, and gave him permission to move forward with the event.
Nearly $450 was authorized for expenditures, including company-emblazoned t-shirts, rental of a facility, drinks and snacks. The director organized the event on company time, and after it was setup, used the company's internal e-mail system to promote it among workers.
The game took place on a Friday afternoon, and about half of the invited workers showed up. Everything went fine until the last play. The director, who was participating, jumped to avoid being out and landed awkwardly on his leg, shattering his fibula. He had to be transported to the hospital by ambulance, and eventually required two surgeries. His doctor would later inform him it would not be long before knee replacement surgery would be necessary.
The worker filed for benefits through the company's workers' compensation program. A single commissioner denied this request, finding the injury did not arise out of or in the course of his employment. Backing her decision, she noted attendance wasn't required and the company gleaned no benefit other than general employee morale. The full commission affirmed, as did the court of appeals.
However, the South Carolina Supreme Court reversed. First, the state workers' compensation act is to be liberally construed in favor of providing coverage, although there does have to be proof the incident arose out of employment. In the case of social or recreational activity, the court indicated it weighs the following factors:
Did it occur on the premises during lunch or other recreation period that is a regular incident of employment?
Did the employer expressly or impliedly require participation?
Did the employer derive substantial direct benefit from the activity?
Here, claimant contends the appellate court erred in denying his claim because he was impliedly required to attend this event because he organized it as part of his services to his employer. Even though the event was voluntary for everyone else, undisputed facts indicated claimant was expected to attend as part of his professional duties.
The state supreme court agreed, finding his injuries compensable.
If you or someone you love has been injured at work in Boston, call for a free and confidential appointment at (617) 777-7777.
Additional Resources:
Whigham v. Jackson Dawson Communications, Aug. 27, 2014, South Carolina Supreme Court
More Blog Entries:
Massachusetts Construction Worker is Killed on the Job, Aug. 23, 2014, Boston Work Injury Lawyer Blog