According to a recent report from AZCentral.com, two police officers allege an insurance company contracted by the city has unjustly denied their respective workers' compensation claims. As your Massachusetts workplace injury attorney understands, insurance companies routinely deny valid claims for their own financial benefit.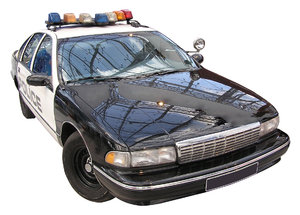 One of the workers is currently on unpaid leave and says that he is being forced to return to work before he is physically ready, because he cannot afford to care for his family without pay.
The officers suffered injuries in two separate accidents while on the job. One of the officers believes he was experiencing a celiac episode, so he went to the fire station to seek treatment. Walking through the door was the last thing he remembered. He woke up in the hospital and was told that he was found with his head and body pressed up against a wall. He suffered a vertebrae fracture and head injury.

He applied for workers' compensation, but his claim was denied because the city's insurance company claimed that he passed out and injured himself due his pre-existing celiac episode. However, the worker and his attorneys performed extensive research and confirmed that blackouts were not a symptom of the disease.
The other officer was injured while driving his police cruiser. An unlicensed driver failed to yield, and the two cars collided. The police officer suffered spinal injuries and burns as a result of his on-the-job injury.
He was initially awarded workers' compensation, but the doctor selected by the insurance company performed an evaluation and determined that the police officer was embellishing or exaggerating his symptoms. The officer went to get a second opinion from a doctor who was not being paid by the workers' compensation insurance company. As soon as he saw this doctor and reported the results to his employer, his workers' compensation benefits were immediately terminated, and he was told to return to work.
He has spent the past eight months on unpaid leave and does not have any other source of income. He is told that he must return to work or quit his job. Both officers have alleged that the city's actions are dangerous to public safety. There will be some police officers who are afraid to engage in activities that may cause them to get injured, such as jumping a fence, while others are being forced to return to work before they are ready.
The officers have appealed the denials to the state workers' compensation commission with the help of their attorneys. They have also held a press conference where they told their stories in attempt to start what they refer to as an open dialog with the city.
If the officers' allegations are true, this is another example of the lengths workers' compensation insurance companies will go to deny paying valid claims. The reason they do this is that the less money they pay out in claims, the better it is for their profit margins.
One of the best things you can to avoid a situation like this is to contact a workers' compensation attorney as early in process as possible, so you have someone on your side from the beginning.

If you are injured on the job in Massachusetts, call Jeffrey Glassman Injury Lawyers for a free and confidential consultation to discuss your workers' compensation claim: (617) 777-7777.
Additional Resources:
2 injured Peoria police officers air grievances, August 7, 2014, AZCentral.com
More Blog Entries:
Frith v. WSI – Proving Worsening Condition Is Related to Work Injury, May 27, 2014.