W. World Ins. Co. v. Armbruster, a case from the United States Court of Appeals for the Sixth Circuit, involved claimant who worked at a farmer's market. This farmers market offered hayrides, pony rides, and pumpkin picking. Claimant was hired to run the hayride for eight weeks.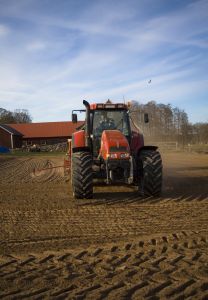 There was a workplace accident involving the hay wagon, and claimant was seriously injured and is now a paraplegic. His spine was crushed by the wagon. Claimant filed a civil lawsuit in state court against farmer and his daughter. Claimant also filed a lawsuit the same day with farmer and his daughter against farmer's insurance company in which they sought a declaratory judgment claimant was covered by farmer's General Commercial Liability insurance plan. Insurance company also sought a declaratory judgment finding claimant was not covered by the insurance policy.

As our Boston workers' compensation attorneys can explain, a declaratory judgment is a type of judgment a court can issue making a ruling a on a particular legal issue without a traditional civil action being filed.
Insurance company removed claimant's state declaratory judgment case to federal court. There was a yet another action filed in which counsel for farmer, who was hired by insurance company, filed a workers' compensation claim asserting claimant was an employee for the purposes of obtaining workers' compensation benefits.
The civil court chose to stay the pending claim until the workers' compensation action was complete. At the same time, district court decided to hear the case and determined claimant was not covered by the General Commercial Liability policy.
On appeal, the appellate court turned to the contract between claimant and farmer to determine whether he was an employee or an independent contractor. The court noted it was its job to rule on any ambiguities in contracts, but it is not the court's job to go out of its way to find ambiguity. In the contract, the policy did not apply to bodily injury to an employee, temporary worker, or independent contractor.
In the contract, an employee was distinguished from temporary workers. Temporary worker was a person provided by farmer to substitute for a permanent employee on leave of fill short term seasonal hiring needs. All parties agreed claimant was not a temporary worker. Insurance company argued claimant was an employee, and appellate court found this argument to be the most credible. The court ultimately affirmed the district court's ruling on the motion for declaratory judgment.
Essentially, by finding claimant was an employee, he was determined to be eligible for workers' compensation and not covered by the General Commercial Liability contract. The reason this is important is because workers' compensation is considered an exclusive remedy.
If a worker is injured on the job and he is classified as an employee, he must file a claim under the workers' compensation system and not file a case in civil court. While this may seem like it places an employee at a disadvantage, the workers' compensation systems allows an injured employee to recover benefits even if he or she cannot prove negligence on behalf of the employer, as would be necessary in a civil case.
If you are injured on the job in Massachusetts, call Jeffrey Glassman Injury Lawyers for a free and confidential consultation to discuss your workers' compensation claim: (617) 777-7777.
More Blog Entries:
LeFiell Mfg. v. Super. Ct.: Workers' Compensation Exclusivity and Rare Exception, August 18, 2014, Boston Workers' Compensation Lawyers Blog