In Velecela v. All Habitat Servs., LLC, a case from the Connecticut Supreme Court, the claimant's husband was working for employer.  His employment included repairing all terrain vehicles (ATVs).  One day at work, he had an ATV on a lift when the ATV slipped off the lift without any warning.  The ATV crushed employee when it fell off the lift, and he died as a result of his injuries.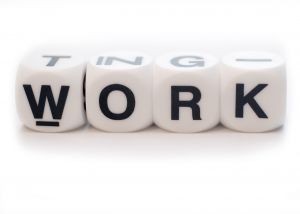 His wife, who was the actual plaintiff in this case, since her husband died as a result of his on- the-job accident, was coming to meet her husband that day to bring him lunch, as she often did.  When she arrived at his place of employment, she was shocked and dismayed to find his dead body lying beneath the ATV, which had fallen off the lift.
Plaintiff filed a workers' compensation claim seeking death benefits.  She was awarded funeral expenses and also filed a claim for survivor benefits.  When speaking with a Boston workers' compensation attorney, you will learn that when a worker has died on the job, his or her estate, and normally as a result, his or her surviving spouse or children, will typically be entitled to workers' compensation death benefits.
These benefits, also known as survivors' benefits in some jurisdictions, are designed to compensate the workers' family for any medical bills as a result of the on-the-job injury or workplace illness that proved fatal, funeral expenses, and lost wages.  Lost wages are the main component of a workers' compensation death benefits claim, because they are designed to compensate a worker's family for all of the years he or she would have been able to work if he or she had not died as a result of an on-the-job injury or as a result of a work-related illness.
On her claim for death benefits, the parties entered into an agreement before the workers' compensation commission, and she received $300,000.  Prior to reaching that agreement, plaintiff had filed a civil lawsuit for negligent infliction of emotional distress to a bystander.
It should be known that in a typical workers' compensation case, the claimant cannot file a personal injury lawsuit in civil court if he is or she is eligible to receive workers' compensation benefits.  It is not a test of whether he or she actually gets workers' compensation benefits, but whether he or she is eligible.  Here, the plaintiff is not filing on behalf of her late husband, but direct claims of emotional injuries to her.  It should also be noted that bystander liability claims are very difficult to prove, even if she was able to file them.
In this case, defendant filed a motion for summary judgment, arguing that since this claim arose form a worker injury, the bystander claim should also have been banned due to the single remedy aspect of workers' compensation.  The trial court granted the defendant's motion for summary judgment and dismissed the case. The court of appeals affirmed the decision.
If you or someone you love has been injured a Boston work accident, call for a free and confidential appointment at (617) 777-7777.
Additional Resources:
Velecela v. All Habitat Servs., LLC, August 9, 2016, Connecticut Supreme Court
More Blog Entries:
OSHA's New Injury Reporting Rule and Employee Drug Testing, July 14, 2016, Boston Workers' Compensation Lawyer Blog