In most serious Boston workers' compensation cases, we have an injured worker who needs to undergo medical treatment, and will also miss considerable time away from work.  These are exactly the type of cases for which the workers' compensation system in the Commonwealth was established. However, there are also cases in which a worker is killed on the job, and these are also situations where a workers' compensation claim may be the only appropriate remedy.
Workers' Compensation as an Exclusive Remedy in Boston Workplace Accident Cases
The workers' compensation system in Boston, which is codified in Section 152 of the Massachusetts General Laws (M.G.L.) is designed t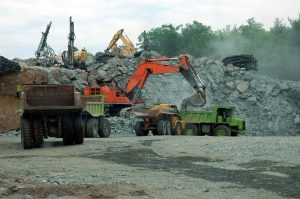 o be an exclusive remedy.  This means if a worker is injured on the job in Boston, or elsewhere in Massachusetts, he or she must file a claim with his or her employer in order to have medical bills and the cost of rehabilitation compensation paid, and to receive any money for lost wages during the time of recovery. In terms of a permanent personal injury, there may be permanent benefits paid as well, but these are the only two types of compensation in most workers' compensation cases.  There is no recovery for pain and suffering, loss of consortium, and other types of special damages typically seen in Boston personal injury cases. Workers' Compensation as a No-Fault System
While workers' compensation is a single-recovery system, as our Boston workers' compensation attorneys can explain, it is also a no-fault system.  This means there is no need to prove fault by your employer or a coworker in causing your accident. It does not matter if the employer was at-fault, or the injured worker was at-fault, as the system will still provide for compensation.
There is an exception to this, where the fault is attributed to a negligent third party.  For example, if a highway worker was hit by a drunk driver at a Boston job site, he or she would still file a workers' compensation claim, but could also possibly file a personal injury lawsuit against the drunk driver.  The caveat to this, which keeps in line with the single-recovery requirement, is plaintiff will have to reimburse employer's workers' compensation insurance carrier for any benefits paid, out of the personal injury settlement or jury verdict.  While this does not seem too fair, insurance companies have a very powerful lobby and often get what they want.   There was however, a recent case from the Supreme Judicial Court of Massachusetts (SJC), which may prohibit reimbursement from pain and suffering damages, because pain and suffering is not an available remedy in workers' compensation cases.
Workers' Compensation in Death Benefits Cases
In the case of a fatal on the job accident, workers' compensation is still the only remedy for an employer's family, subject to the exception discussed above where a negligent third-party defendant is identified. Standard damages include medical bills associated with decedent's fatal accident, and also reasonable burial and funeral expenses. There is the possibility of receiving death benefits, which is money to compensate decedent's family since he is no longer able to work and provide for them.  This works much differently than in a Boston personal injury case. In a personal injury case, the estate is entitled to money and this money will be distributed to decedent's heirs at law if he or she did not have a will, or to the beneficiaries listed in his or her last will and testament.
In a personal injury case involving a wrongful death, heirs or beneficiaries do not need to be dependents of decedent at the time of his or her death.  This can include adult children and a spouse with his or her own job.  In a workers' compensation claim on the other hand, benefits are only available to dependents.  Dependents are normally minor children living at home at least part of the time (in cases such as divorce), and disabled adult children.  A spouse may be dependent upon his or her deceased spouse, but it would depend on his or her ability to support himself or herself without the income of the decedent. This is a rather complex issue so you should speak with an experienced Boston workers' compensation  attorney about the facts of your particular case as no two cases are ever the same.
Burke v. Raven Electric Company
In one recent case, Burke v. Raven Electric Company, decedent was working for an electric company when he was electrocuted at work and died as a result of his injuries. His surviving spouse filed for workers' compensation benefits, including payment of death benefits. The workers' compensation insurance company denied her claim and a hearing was held before the workers' compensation commission in her jurisdiction. The commission affirmed her claim denial.  At this point, she filed in state court and the court agreed with employer that she was not dependent on her late husband during his life within the meaning set out in the state's workers' compensation act, and affirmed her denial once again.  She then filed an appeal, claiming the statute was unconstitutional. In this final appeal, the court affirmed the lower court's denial of her workers' compensation death benefits claim.  The court found it is constitutional to only allow for death benefits to dependents of the deceased worker.
While our state has its own workers' compensation act, it is likely there would still be the same result had this occurred in the Commonwealth of Massachusetts. However, this does not mean just because an employer's worker's compensation insurance company initially denies your claim for workers' compensation death benefits, that you will not ultimately be successful.  It is best to speak with an experienced attorney rather than trying to represent yourself in your workers' compensation claim.  You should not be worried about being able to afford an experienced attorney because there will be no cost to you unless you are successful in obtaining workers' compensation benefits.
If you or someone you love has been injured in a Boston work accident, call for a free and confidential appointment at (617) 777-7777.
Additional Resources:
Burke v. Raven Electric Company, May 4, 2018, Alaska Supreme Court
More Blog Entries:
Third-Party Liability in Massachusetts Work-Related Injuries, Deaths, March 13, 2018, Boston Workers' Compensation Attorney Blog