Su Warren v. Williams & Parsons PC, a case from the Supreme Court of the State of Idaho, involved a claimant who was injured when a car crashed into the wall directly outside of her office, causing her to be thrown across the room. She immediately felt pain in her face and hand and suffered from dizziness. Her primary care physician (PCP) noted subtle evidence of cognitive impairment and a decrease in her ability to concentrate.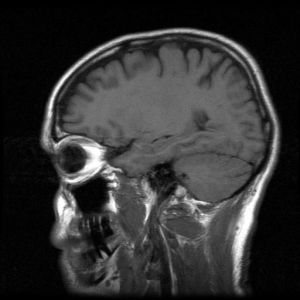 X-rays of her hand were negative for physical injuries and a head CT scan showed no abnormalities. Her doctor stated that she had nearly fully recovered but recommended continued physical therapy. After completing physical therapy, she had made a significant recovery from her injuries, according to her PCP.
Around the same time her doctor found near complete recovery, her employer fired her on grounds that her work had deteriorated beginning three months prior to the accident. She had been earning $14 per hour plus overtime during tax season.

Two months after her termination, claimant reported some paralysis or numbness in her hands and thumbs. She had a cervical spine MRI that revealed a narrowing at several vertebrae and degenerative disc protrusion, but they were not deemed to be responsible for her new symptoms.
Another doctor diagnosed her with diminished sensitivity in her hand and found a large disc herniation with a probable tear. She had a surgical fusion performed on her cervical spine to correct the problem, and, six months later, her spine was in proper alignment. However, the fusion was not completely ossified, so she was prescribed electrical nerve stimulation to ease her pain.
At this point, claimant found a new job and returned to work. She was earning over $18 per hour at her new job. She began having pain again in her spine and was in a motorcycle accident unrelated to her workers' compensation claim. She was a passenger on a motorcycle that hit a deer. She dislocated her shoulder, broke her leg, and suffered scrapes and bruises but denied neck or back pain associated with the accident.
When claimant submitted a claim in connection with her earlier work accident, she was ordered to have a mental evaluation, and that doctor opined that she was over-reporting her symptoms from the work accident. A Vocational Expert also testified that she suffered no reduction in her ability to work as a result of the accident.
After a hearing, the workers' compensation commission found that she was entitled to temporary total disability (TTD) benefits during her recovery period and was entitled to medical care related to the accident. Her claim was denied with respect to coverage for money spent on pain management, including the electric nerve therapy. She appealed this ruling.
On appeal, the court found the commission did not err when finding she had reached maximum medical improvement (MMI) prior to having the pain management therapy and agreed she was not entitled to compensation for that treatment, as she had already reported to a doctor that she felt better prior to having the therapy.

If you are injured on the job in Massachusetts, call Jeffrey Glassman Injury Lawyers for a free and confidential consultation to discuss your workers' compensation claim: (617) 777-7777.
Additional Resources:
Su Warren v. Williams & Parsons PC, November 6, 2014, Idaho Supreme Court
More Blog Entries:
Boston Worker Injured in Ladder Fall, October 10, 2014, Boston Workers' Compensation Lawyers Blog