Officials with the Occupational Safety and Health Administration (OSHA) recently cited JC Silva Remodeling Services LLC for various fall hazards at on of its New England work sites. The inspection into the work site came after a fatal work accident in February in which a worker fell from the roof as he was removing and installing skylights.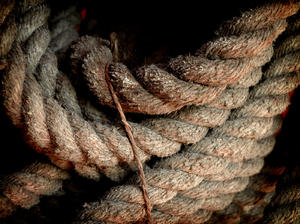 "This death was needless," said OSHA area director Robert Kowalski. "Especially disturbing is the employer's recurring failure to adequately protect its workers against the number one killer in construction work."
Our Boston workers' compensation lawyers understand that fall protections is one of the more beneficial safety precaution that an employee can take for construction workers. Many times, workers are required to work at dangerous heights. One false move can turn into a fatal accident. In the recent accident with JC Silva Remodeling Services LLC, the employee was working as much as 40 feet from the ground. Not only were the employees not offered the proper fall protection, but OSHA officials also observed that employees were working with a damaged and faulty ladder to access the roof.
There wasn't just one work site that was busted for putting employees at risk though! Another work site in a completely different city was noted for exposing workers to falls of up to 20 feet from the roof and for using scaffolds without the proper fall protection. OSHA officials also discovered that employees were using damaged ladders and that superiors and trained personnel were not trained to proper inspect equipment for defects.
It gets even worse. A third site was inspected by OSHA officials and inspectors discovered that there was a worker who was working nearly 20 feet above the ground who wasn't secure with the proper fall protection. He was wearing a lifeline and a safety harness, but it wasn't proper anchored to the roof. To make it even worse, the line was more than 20 feet long and would have failed to prevent the employee from hitting the ground should he have fallen.
Employers are urged to look over their fall protection equipment and procedures. There should be a plan in place to help to make sure that workers are always protected. Workers should also be trained in ways to recognize fall dangers and in ways to prevent them. Before evening beginning a job, employers need to analyze a job to determine exactly what safety equipment will be needed to help to protect workers. Once the equipment is identified and acquired, it is a must to make sure that the equipment itself is inspected thoroughly.
JC Silva Remodeling Services LLC has been placed on OSHA's Severe Violator Enforcement Program. This means that officials can conduct follow-up inspections as they wish to make sure that the company is keeping up with current safety standards.

Contact Jeffrey Glassman Injury Lawyers if you have been injured on the job. Call (617) 777-7777 for a free and confidential consultation to discuss your rights.
More Blog Entries:
OSHA Warns of Fall Hazards on the Job, Massachusetts Workers Compensation Lawyers Blog, July 25, 2012
Company Fined for Work Hazards in New England, Employees at Risk, Massachusetts Workers Compensation Lawyers Blog, July 7, 2012