Franklin Non-Ferrous Foundry Inc. has been sited with four willful and serious violations after officials with the Occupational Safety and Health Administration (OSHA) conducted an inspection on the company's New England office. The company was cited for breaking workplace health and safety standards and is now facing nearly $190,000 in fines. The inspection was opened back in January to monitor the abatement of hazards cited by the agency in 2009.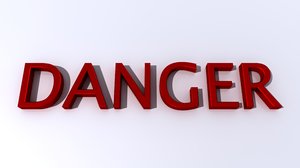 The most recent inspection that OSHA officials conducted concluded that there were a couple of employees who were being exposed to alarmingly high levels of lead while they were completing foundry operations. Officials also notices that the company did not practice sufficient controls to help to reduce the levels of lead exposure to its employees. It was also noted that management didn't conduct any additional lead exposure monitoring when the site's ventilation system wasn't working. Workers were also observed not using the proper respirators when needed. Lastly, the company is in trouble for making not sure that the ventilation system's gauge was measuring properly. This is one of the most important factors in helping to reduce the risks of lead exposure.
Our Boston workers' compensation attorneys understand how critical it is to make sure that workers are safeguarded against any risks of lead exposure and other related hazards. Franklin Non-Ferrous Foundry Inc. has been cited more than 50 times by officials with OSHA since 1998. The company continuously chooses to disregard its safety standards and continues to put employees in serious risks. Officials with OSHA say that the fines are quite large to not only reflect the severity of the dangers, but because of the company's complete disregard to these hazards.
The company was also slapped with a serious violation for overexposing workers to airborne copper as they were completing pouring operations as well as not having the proper controls in place to help to reduce this exposure in the first place. A serious violation results from a hazard that OSHA officials feel that the employer should have known about, which shows complete disregard on behalf of the employer.
Companies and supervisors are required to inspect work areas before, during and after a job. Inspections before the job should be used not only to make sure that the proper equipment is available, but to make sure that the proper protective equipment is available. Worker safety should be a top concern of everyone on the work site.
Officials with OSHA have put the foundry company in sync with the Administration's Severe Violator Enforcement Program. This program allowed officials to conduct follow-up inspections to make sure that the company is in compliance with the law and safety standards. This program is used to help ensure that companies that have repeatedly broken these laws is doing their job to make the workplace safe for everyone.

The workers' compensation lawyers at Jeffrey Glassman Injury Lawyers are here to offer free and confidential consultations to those who have been injured on the job. Call (617) 777-7777.
More Blog Entries:
Overlooked Home Work Hazards Pose Injury Risk in Massachusetts, Massachusetts Workers Compensation Lawyers Blog, August 7, 2012
Fire at Massachusetts Mill Rising Concerns of Evacuation Risks, Massachusetts Workers Compensation Lawyers Blog, July 30, 2012