Schultz v. Workers' Compensation Appeals Bd., a case from the Court of Appeal of the State of California, involved claimant who filed an application for workers' compensation benefits after being injured in a traffic accident. He was driving his personal vehicle at the time of the crash, which occurred on an Air Force base. He worked for employer in a facility located on base.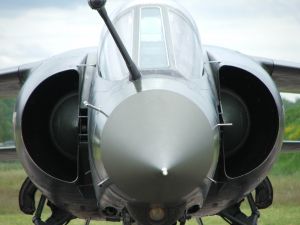 Claimant argued the "going and coming" rule did not prevent him from obtaining workers' compensation, because driving his personal vehicle was an express or implied condition of his employment, and, even if it wasn't, it was an accommodation to his employer.
As our workers' compensation attorneys in Boston know, the going and coming rule generally prevents workers from claiming benefits for accidents occurring on an employee's way to work or way home from work. There are, of course, exceptions to this rule, and you should speak with your attorney about the facts of your particular situation.
In Shultz, employer filed a brief alleging because his accident occurred before he officially began working (he was in the base but seven miles from his job site), the going and coming rule precluded him from claiming benefits. Employer also claimed his diabetic condition contributed to the accident. Claimant argued he was injured during his employment.
On the last day of testimony, judge ordered both parties to submit post-trial briefs no later than June 18, 2013. Employer filed its brief the day before the deadline. Employer again asserted going and coming rule prevented recovery. Employer also argued it did not allow claimant to use his personal vehicle, and accident occurred during his normal morning commute.
Claimant filed a brief arguing employer had expressly or impliedly required him to use his personal vehicle to drive across the Air Force base to work. He further argued he was on employer's premises under the law at time of accident. Judge ruled in favor of claimant. Judge reasoned claimant was driving his personal motor vehicle to benefit his employer.
At this point, employer argued for reconsideration, and judge opposed further review by the board. However, the workers' compensation board granted review and reversed trial judges ruling. Board reasoned employer was injured during his regular commute and there was no evidence driving his car benefited his employer. Claimant appealed to the state court.
On appeal, court looked at the cause of claimant's accident. He had just entered the base and was one mile from the guard post when he felt a pain and pulled over. His foot hit the gas rather then the brake pedal. His car drove into a ditch and flipped over. He was taken to the hospital with severe personal injuries.
Court of appeals held claimant was at work at the time of his accident. He was in a secure military facility, which he only had access to by showing an ID provided by employer after they had issued a clearance. Employer has several facilities throughout the base aside from the location claimant worked, and he worked throughout the base on assignments on a regular basis.

Call Jeffrey Glassman Injury Lawyers for a free consultation to discuss your workers' compensation claim– (617) 777-7777.
More Blog Entries:
New Push for Railroad Worker Safety in New England, January 14, 2014.