Moreau v. Transp. Ins. Co., a workers' compensation appeal from Supreme Court of Montana, involved claimant who work at an asbestos mine from 1963 until 1992. Claimant died as a result of asbestos-related lung cancer in 2009. Claimant's surviving spouse, in her capacity as personal representative of claimant's estate, filed a claim with employer's workers' compensation insurance carrier for benefits due to an occupational disease. Insurance carrier denied her claim.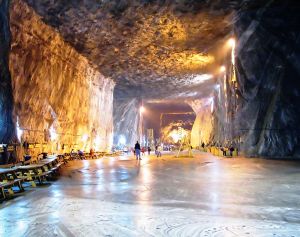 In 2012, she filed a claim before the workers' compensation commission requesting insurance company be found liable for claimant's medical expenses. The following year, insurance company agreed to liability and entered into a settlement agreement to pay for medical expenses.
Employer paid providers who had already paid for claimant's medical expenses and also reimbursed his estate for money it spent prior to his death. One provider, which had already paid $95,000, was a fund set up by claimant's employer (asbestos mine owner) to compensate employees who developed asbestos-related injuries. Both the fund and employer refused to accept any reimbursement from insurance company. Claimant demanded any money declined by employer or fund be given to the estate.

Insurance company refused to pay estate any of this money and estate filed another claim before the workers' compensation commission, requesting insurance company be ordered to make such payment. Workers' compensation commission, however, refused to hear this latest claim on grounds it lacked jurisdiction to adjudicate this matter. As workers' compensation attorneys in Boston understand, in order for a court or other administrative body to hear a claim, legislators must have vested it with authority to hear those claims.
The insurer's reasoning was since claimant had already been compensated, any additional money would constitute a double recovery, which is not allowed under the workers' compensation system. Since she was not entitled to the money, she did not have standing to file a petition with workers' compensation commission, and thus court lacked personal jurisdiction over the case.
At this point, claimant appealed the decision to the state supreme court. During this appeal, court looked at the issue of whether lower court was correct in refusing to hear estate's claim, since petitioner lacked standing.
The court found lower court to have limited but appropriate standing to hear issues pertaining to workers' compensation benefits. The fact claimant may have lacked standing does not preclude the court from having subject matter jurisdiction of the case. In this case, claimant had a valid claim for benefits. The fact that she may not be entitled to double recovery is a matter for the court to address and make a decision on the merits. It does not mean the court can refuse to handle a particular claim because it feels she does not have personal standing to make such a claim. For this reason, lower court's refusal to hear estate's claim was reversed and remanded for further proceedings consistent with the opinion.
It should be noted this does mean claimant will be entitled to benefits, rather it means she should be given the opportunity to have a hearing, present evidence, and argue her case.
Call Jeffrey Glassman Injury Lawyers for a free consultation to discuss your workers' compensation claim– (617) 777-7777.

More Blog Entries:
Updated Work-Safety Regulations Critical to Modernized Workforces, November 24, 2013.