Prolerized New England Co. LLC, also known as Schnitzer Northeast, was recently cited by the Occupational Safety and Health Administration (OSHA) for 10 serious work-safety violations for failing to protect workers from work-related accidents in Everett. The alleged citations come with fines totaling approximately $70,000.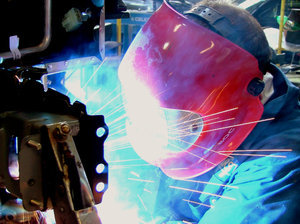 Our Massachusetts workers compensation lawyers understand that employers here and across the country are required by law to protect their employees. Job sites must be free of known work hazards. Failure to rid work sites of dangers can result in citations, costly fines and potential legal action. Employees have a right to be safe at work, and it's an employer's responsibility to provide it.
Employees at Schnitzer Northeast's Everett site were allegedly working in a rotating drum that is used to sort scrap metal for recycling purposes. When working inside the drum, it activated, injuring numerous employees. An inspection was conducted on that work site by OSHA's Area Office in September, following the incident. In this inspection, a number of serious deficiencies regarding hazardous energy control procedures were uncovered at the site's facility.
Hazardous energy control consists of procedures enacted to help ensure these machines are turned off, their power sources locked out before workers are able to enter the rotating drum for any type of work. In this accident, hazardous energy control procedures were not successfully executed prior to the job. It was also pointed out by the OSHA inspector that employees at this work site were not adequately and properly trained to perform this type of work safely. The procedures in place to ensure this job was performed safely were not efficiently communicated from employer to employees.
Additional discoveries through the OSHA inspection:
-Employees were not provided with the permit required for certain types of work that require heat, flames or sparks, which should have been obtained for welding inside of the drum.
-The workers were reportedly exposed to potential falls in the drum. This was the result of an unguarded chute opening.
Overall, the company received 10 citations from OSHA. Each of the citations came with a $7,000 fine, resulting in total fines of more than $70,000.
"Preventing this hazard requires a combination of effective hazard control procedures, training and diligence to ensure that the proper safeguards are in place, in use and understood by workers," said Jeffrey Erskine, OSHA's area director.
These violations were handed out because employers should have recognized these dangers. The company was handed 10 serious violations, meaning that there was a significant probability that serious injury or death could have resulted from these hazards that the employer should have known about them and taken the proper action to fix them.

The Boston workers' compensation lawyers at Jeffrey Glassman Injury Lawyers are here to help fight for the rights of injured employees in the Greater Boston Area and elsewhere in Massachusetts. If you or a loved one has been injured on the job or would like to file a disability claim, call for a free and confidential appointment at (617) 777-7777.

More Blog Entries:
Winter Increases Risks for Weather-Related Work Accidents in Massachusetts, Massachusetts Workers Compensation Lawyers Blog, January 11, 2012
Protecting Young Employees from Work-Related Accidents in Boston during the New Year, Massachusetts Workers Compensation Lawyers Blog, January 9, 2012