Work-related accidents in Massachusetts and New Hampshire are a serious problem, according to the Occupation Safety and Health Administration (OSHA). According to recent reports, the regional OSHA office in Boston has filed a complaint against DeMoulas Super Markets Inc. This company does business as Market Basket. The complaint was filed by the officers, who ordered the super market chain, based out of Tewksbury, to review and to comply with OSHA's safety standards. These safety standards are to be used by employers across the country to help increase worker safety and to protect them from work-related accidents. Specifically, the company must review the standards involving fall and laceration violations that were observed at the more than 60 of the company's stores in both Massachusetts and New Hampshire.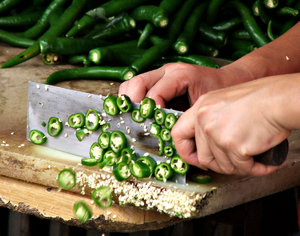 The violations were observed when inspectors visited a number of the company's stores throughout the New England area. The inspections resulted in fines for the company totaling near $600,000 for a number of work-related safety violations. DeMoulas has recently contested these violations and fines with OSHA.
Our Massachusetts workers compensation lawyers understand that the complaints from the Boston OSHA regional office indicated employees were allegedly exposed to fall hazards from open-sided, unguarded storage and work areas. These areas included storage units and atop produce freezers and coolers. To make matters worse, one of the company's employees was seriously injured in a work-related accident back in April of 2011 when he fell more than 10 feet onto a concrete floor below. Reports indicate he fell from an improperly guarded storage mezzanine. In 2007, another employee was injured in the very same work conditions.
"Hazardous conditions at multiple locations that expose employees to serious injuries demand a swift and comprehensive corrective response at the corporate level," said Dr. David Michaels from OSHA.
Michaels said OSHA believes the supermarket company should have eliminated these work hazards after the first warning, when it was also determined the company should never have bypassed these hazards.

Additional Citations observed at various DeMoulas facilities:
-Failing to provide employees with hand protection to those working in certain dangerous positions.
-Bakery, deli and produce employees were not provided with the proper safety equipment.
Back in 2006, the supermarket company was cited by OSHA and said that they would conduct a thorough job hazard analysis in all of its stores. OSHA reports that the company never completed those inspections. From 2008 to 2011, employees at the Concord and Rindge stores experienced at least 40 reported hand lacerations.
According to Michaels, work safety is not an option. OSHA's standards are in fact federal standards that must be met by all companies and employers in the country to help keep workers safe on the job.

The Boston workers' compensation lawyers at the Jeffrey Glassman Injury Lawyers are dedicated to fighting for the rights of workers who have been injured in Massachusetts. If you or someone you love has suffered a work injury and would like to file a disability claim, call for a free and confidential appointment at (617) 777-7777.
More Blog Entries:
Employers Urged to Enact Cell Phone Policy to Help Reduce Risks of Traffic-Related Work Accident in Boston, Massachusetts Workers Compensation Lawyers Blog, January 14, 2012
Winter Increases Risks for Weather-Related Work Accidents in Massachusetts, Massachusetts Workers Compensation Lawyers Blog, January 11, 2012