Nations Roof LLC and Nations Roof of New England LLC have reached an agreement with the U.S. Department of Labor resolving a number of penalties and citations that were the result of discovered hazards at one of its work sites.
The Occupational Safety and Health Administration and Nations Roof LLC, including all 14 of its affiliated companies, have agreed to ditch the company's current safety and health program and build a new one from scratch. The new policy must include more employee training, more work site inspections, better safety and health planning and better management of structure and accountability.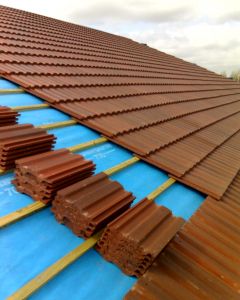 Our Boston workers compensation attorneys understand that this settlement goes much farther than fixing and repairing hazards and simply paying a fine. This settlement requires the company to commit itself to creating a new, effective and proactive safety health culture that will focus on better training for employees and raising awareness in everyone to help prevent construction and roofing hazards. This should have been the company's policy the entire time, however.
Employers are required to provide employees with the proper training for whichever industry they may be working in. Companies are also required to keep workplace hazards at bay to help to ensure the safety of all workers to prevent work-related injuries in Massachusetts and elsewhere.
Nations Roof LLC includes Nations Roof New England, Nations Roof South, Nations Roof National Service Center, Nations Roof East, Nations Roof of California, Nations Roof of Carolinas, Nations Roof South Florida, Nations Roof MidAtlantic, Nations Roof of Ohio, Nations Roof North, Nations Roof West, Nations Roof of Florida, Nations Roof Central, Nations Roof of Illinois and Nations Roof of Ohio.
With the new agreement, each of the company's supervisors and directors, at all facilities, will be required to complete the OSHA 30-hour construction safety class. Directors will also be required to get certified to be able to teach the 30-hour course to future students. All other employees will be required to complete a 10-hour OSHA safety class and an 8-hour course on fall protection.
To help keep work sites even safer, the agreement requires that every work site be reviewed once a day by employees and once by a foreman. The sites will be reviewed once a week by a project manager. These reviews are to ensure that everything is working normal and safely and that all hazards are eliminated. The owning company will then select four random work sites of each of the affiliates to examine each year. The records for these inspections must then be submitted to OSHA.
Lastly, the company will pay out nearly $35,000 to OSHA in fines and must verify the corrections of all of the hazards that were previous cited by the Administration.
Companies can avoid all of the costly and time consuming correctional processes if the proper safety measures are taken in the first place to keep employees safe on the job.

If you are dealing with a work-related accident in New England, contact the Massachusetts Workers Compensation Lawyers at Jeffrey Glassman Injury Lawyers today for a free and confidential appointment to discuss your rights.
More Blog Entries:
OSHA Releases New App to Help Prevent Heat-Related Work Injuries in Massachusetts and Elsewhere
August 28, 2011
Company Ordered to Pay Out $615,000 after Ignoring the Federal Railroad Safety Act
August 26, 2011