Stowe Woodward LLC has been cited with nearly 20 violations from the U.S. Department of Labor's Occupational Safety and Health Administration for failing to prevent work injuries in New England at its Concord Plant. The company refurbishes large metal rolls for the paper industry. Safety violations have caused the company to be fined more than $175,000 in proposed penalties.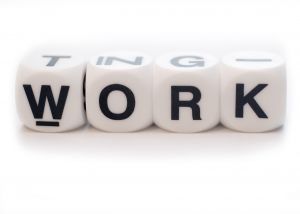 OSHA inspectors discovers a number of instances in which machinery was being used without the proper guarding to help prevent employees from touching dangerous moving parts. These machines included lathes, extruders and grinders. The machinery also didn't have any way to safely lock out power sources to help prevent any unintentional start-up. The company received two violations totaling $125,000 for these conditions.
Our Boston workers compensation attorneys understand that some workers are at high risk for serious injury, if not death, if employers fail to take the proper precautionary steps. Because employers are required by law to ensure that all hazards are regulated, lawsuits, fees, fines and possible shutdown can result if hazards are either reported or discovered by OSHA.
"The sizable fines proposed here reflect both the severity of these hazards," said the New Hampshire director of OSHA, Rosemarie Ohar
The company also received eleven serious violations that totaled nearly $50,000 in proposed fines. These violations were the result of failing to administer frequent inspections of crane equipment, improperly guarding grinders, blocking entrances to electrical disconnection panels, neglecting to inspect forklifts, storing propane cylinders near a building exit and respirator protection deficiencies.
The company also received three violations that totaled about $2,000 in proposed fines. These violations were considered other-than-serious violations as they directly affects employee's health and safety, but would more than likely would not cause and serious injury or death.
The company has been given 15 business days to contest the Administration's findings, meet with the area director or comply. This inspection was conducted by OSHA's Area Office in Concord.
Employers have a responsibility to keep workers safe on all work sites. Companies are held to a federal standard to keep all hazards and dangers at bay. There are a number of work-related laws in which an employer must read and comply with. Failing to abide by all federal laws can result in employee injury in which an employer can be held responsible for paying out all deserved wages, including loss in wages and medical costs.
If you witness a work-related hazard or you feel that your employer is not following the standard laid out by OSHA, you can file a complaint and request that OSHA come and inspect your workplace. When submitting a request or a complaint to OSHA, the Occupational Safety and Health Act of 1970 ensures that your name is not revealed to your employer.
Remember that you can also voice your concerns to your employer. It is against federal law for an employer to retaliate against your concerns. Retaliation can include a demotion, a transfer, a termination or any other form of discrimination.

If you or a loved one has been injured on the job in the Boston area, contact Massachusetts Workers' Compensation Attorney Jeffrey S. Glassman for a free and confidential appointment to discuss your rights. Call (617) 777-7777.
More Blog Entries:
Company Ordered to Pay Out $615,000 after Ignoring the Federal Railroad Safety Act, Massachusetts Workers Compensation Lawyers Blog, August 26, 2011
FELA Violations in Massachusetts Cost Metro North Commuter Railroad, Massachusetts Workers Compensation Lawyers Blog, August 16, 2011