Construction sites in Boston are among the most perilous workplaces in the state. Workers must constantly be on-the-lookout for a wide range of hazards. Unfortunately, sometimes even the most cautious workers are injured and need of workers' compensation benefits.
According to a recent news report from the Miami Herald, worker was seriously injured while on a construction job due to falling glass. Authorities have said worker, who is 50-years-old, was working on a construction project at hotel on Biscayne Blvd. when the accident occurred.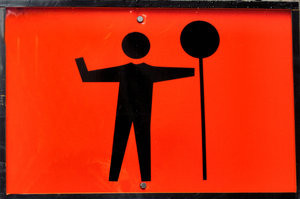 The injuries resulted from large sheets of glass falling on him.  The weight of the glass and the velocity the sheets achieved were enough to crush the worker's leg.   Co-workers immediately called 911, and, when first responders arrived on the scene, they found him in severely critical condition.  They did what they could to stabilize the patient and control the bleeding before rushing him to a local level-one trauma center for further treatment.  It was not immediately known how or why the glass fell on worker's leg.As our Boston workers' compensation attorneys can explain, a case such as this presents a couple of issues relevant to typical workers' compensation cases. The first issue is that it doesn't matter if fault is established.  This is because in Massachusetts, workers' compensation is a no-fault system.
In other words, it is not necessary to establish whether the employer was in any way negligently liable for the injury worker suffered.  If there were a personal injury case, it would be necessary to establish that employer or someone under his or her control knew or should have known they were engaging in conduct that could result in foreseeable injury to foreseeable persons and property.
However, in a workers' compensation case, it is only necessary to prove that the worker was an employer within the meaning of the Workers' Compensation Act, and that he or she was injured while on the job.  Here, by the term employee, we mean he or she is not an independent contractor.  This can be somewhat confusing, since there are so many contractors and subcontractors on a large construction project.
For example, the general contractor may hire a glass contractor as his or her subcontractor, just as he may a hire plumbing or electrical contractor.  Even the glass contractor my hire a subcontractor to handle any needed crane operation.  While all of these companies have the title contractor, it is likely that the people hired to do the actual labor are employees of someone, thus making them employees for the purpose of the Workers' Compensation Act.
The other issue this case presents is what happens if a worker suffers an amputation while on the job. While it is not known what happened to this glass worker, it is possible that a worker whose leg was crushed may need an amputation.  Under Massachusetts law, a worker who loses a hand, arm, foot, or leg on the job may be entitled to a special one-time award of additional damages that is above and beyond any standard workers' compensation award.  The amount of money will depend on whether the limb lost was a dominant or non-dominant extremity.  For example, a right-handed person's right arm is worth more than his or her left arm under the law.
If you or someone you love has been injured a Boston work accident, call for a free and confidential appointment at (617) 777-7777.

Additional Resources:
Toppling sheets of impact glass crush construction worker's leg, May 10, 2017, By Carli Teproff, Miami Herald
More Blog Entries:
Report: Three Workers Burned in Natural Gas Explosion, Feb. 18, 2017, Boston Workers' Compensation Lawyer Blog