The workers' compensation system is generally considered an exclusive remedy system. This means that if a worker is eligible to receive workers' compensation, he or she cannot file a civil lawsuit against his employer. It is important to understand that it does not matter if the employee actually files a workers' compensation claim, because the test is whether he or she is eligible to file a workers' compensation claim. This means that a worker cannot choose to a file a civil lawsuit instead of filing a workers' compensation claim.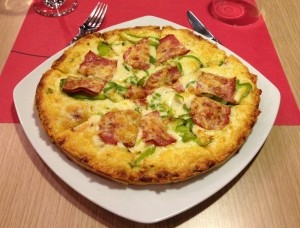 However, this does not mean that a worker cannot file a workers' compensation claim with his or her employer and then file a civil personal injury lawsuit against a third party defendant who actually caused the workplace injury. This is typically the person who caused a car accident that injured an employee while he or she was on the clock, but it can also include a person who attacked a worker and caused serious personal injury or death.
According to a recent news article from NBC News, a pizza shop worker was killed and another worker was injured during an attempted robbery at the shop. Authorities have said two men entered the pizza shop on a Friday night just after ten in the evening. The two gunmen entered the pizza shop through the back door and tried to hold the owner and two of his employees at gunpoint and rob the store. However, the owner tried to run out of the shop through the front door. When he did this, the gunmen opened fire on the two remaining employees. One of the employees was killed and the other was severely injured from a gunshot wound.
When first responders arrived at the scene of the tragic shooting both workers were still alive. First responders tried to stabilize both men for transport and took them to a local level-one trauma center. The younger employee, who was 19 years old at the time, did not survive. The other worker, who was 41 years old at the time of the shooting, had been shot in the chest and was rushed into emergency surgery. This second worker is still listed as being in critical condition.
Police are also reporting the gunmen fled the pizza shop and were seen on foot running away. They have not yet been captured or even identified, but police are working to obtain security camera footage, which they hope will assist with making a positive identification.
While this is far from a typical on-the-job injury case, Boston workers' compensation attorneys have experience dealing with injuries cased by intentional criminal acts of a third person. This is not typically a shooting, but it can include a restaurant worker who is assaulted by a drunken patron, for example. In these cases, the employee can collect workers' compensation from his or her employer and also file a civil personal injury lawsuit when the facts will allow for such action. However, the injury must have been caused by a third person who is not associated with the employer. It is okay if the third person is a vendor or customer in most cases.
If you or someone you love has been injured in a Boston work accident, call for a free and confidential appointment at (617) 777-7777.
Additional Resources:
Worker Killed, Another Critical in Pizza Shop Shooting, December 18, 2015, NBC News, By News Desk
More Blog Entries:
Elevator Mechanic Killed when Falling Down Shaft, Jan. 24, 2015, Boston Workers' Compensation Lawyer Blog