According to a recent news article form the Worcester Telegram, a 30-year-old man was killed in an industrial accident on Christmas Eve. The victim was working as a CNC operator when the accident occurred. A CNC machine is a large machine designed to cut metal into desired shapes. CNC is an abbreviation for computerized numerical control, and is designed to take a computer model of the item and translate it into to cutting directions for the machine to make the part.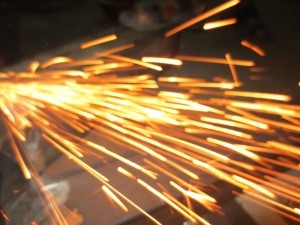 The United States Occupational Safety and Health Administration (OSHA) is a federal agency that is charged with investigating all fatal workplace accidents and other serious industrial accidents to determine if the employer violated any safety regulation that contributed to the accident. If the agency determines there were violations, it has the authority to take remedial action.
In some cases, the agency will simply issue a warning to the employer and give a certain amount of time for the employer to voluntarily correct any issues found in the inspection. This is typically in exchange for not making employer pay a fine. There is often a requirement for the employer to prove that it has complied and corrected all necessary issues by a certain date. If the employer fails to take corrective measures, this can lead to additional fines and violation reports.
In this case, OSHA has said that it is conducting an investigation at this time but would not comment about anything pertaining to the investigation, including if they know how the worker was killed in the fatal workplace accident in Worcester, Massachusetts. At this point, it is not even known how the worker was killed or if it had anything to do with the CNC router to which he was assigned to operate. The company that he worked for produced locks and other security systems for public utility meters for water, gas, and electric companies for use by municipalities across the country.
While an OSHA investigation can take several months to complete, and then there is additional time before a report is drafted and released to the employer and general public, it should be noted that there have not been any violations alleged against employer as of the time of this article. Fortunately for the family, it is not necessary to prove any rule violations or negligent conduct on behalf on an employer to collect in a Boston workers' compensation case.
The reason for this is because, pursuant to the Massachusetts Workers' Compensation Act, the workers' compensation system is set up as a no-fault system. This means that is only necessary for an employer to show he or she is injured and that injury occurred on the job. In the case of fatal workplace accidents in Boston, workers' compensation is still the appropriate remedy. However, in these cases, we are dealing a workers' compensation death benefits case. This can include payment for medical bills associated with the fatal accident, funeral expenses and lost wages. Lost wages is the most important part of these cases, because the worker is no longer living to provide for his or her family for years to come, and the family must be compensated for this loss.
If you or someone you love has been injured in a Boston work accident, call for a free and confidential appointment at (617) 777-7777.
Additional Resources:
OSHA probes death of Worcester man after accident at Inner-Tite Corp. in Holden, December 31, 2015, Worcester Telegram, by Mark Sullivan
More Blog Entries:
Elevator Mechanic Killed when Falling Down Shaft, Jan. 24, 2015, Boston Workers' Compensation Lawyer Blog