Paulino v. Chartis Claims, Inc., a case from the Untied States Court of Appeals for the Eighth Circuit, involved claimant who suffered a spinal cord injury while working for employer. His work-related accident left him a permanent paraplegic.
Following the accident, employee's workers compensation insurance company paid the cost of claimant's medical treatment and rehabilitation services. After a considerable amount of time at the rehabilitation center, claimant was transferred to another post-operative care center, where he learned how provide himself with basic care and was supposed to be transferred to a permanent assisted living facility.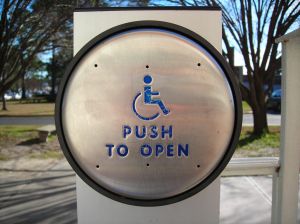 Employer's insurance company was unable to find a center he could afford on the less than $400 he was receiving in workers' compensation benefits they were paying him. He was also unable to seek federal disability assistance under the Social Security Administration (SSA) due to his status as an undocumented worker from Mexico. Even without an assisted living facility, he was in need of wheelchair accessible housing, with appropriate accommodations, and access to public transportation. Employer's insurance company case manager tried to assist him with finding suitable housing but was again unable to help him.

At this point, the date for his discharge from the rehabilitation center had passed, but the center would not release him unless he secured suitable housing. For some time, he continued to stay at the center, and insurance company paid for his stay. The insurance then agreed to pay for modification to an existing housing location, but refused to pay his medical bills, rent, and expenses at the rehabilitation center, because his stay there was no longer medically necessary. The insurance company stopped paying his benefits and withdrew the authorization to treat. He still continued to stay at rehabilitation.
Claimant then filed a claim with the state workers' compensation commission requesting his benefits be reinstated. A deputy commissioner found claimant had failed to establish his stay at rehabilitation facility was medical necessary and denied his claim. Claimant then appealed to the commissioner, who determined based upon claimant's unique situation, he did not have any choice but to stay there since he could not survive without suitable housing and ordered benefits be reinstated.
After this occurred, employer's insurance company filed an appeal with the state court, which affirmed commissioner's order. After benefits were reinstated, claimant sued employer in state court for a bad faith denial of workers' compensation benefits. Trial court granted employer's motion for summary judgment and dismissed the case. Claimant appealed this decision to grant of summary judgment to the federal court of appeals.
As our Boston workplace injury attorneys can explain, a bad faith denial of benefits may be actionable in a civil proceeding. In Paulino, the appellate court looked at whether insurance company had no valid reason to deny the claim, and, if so, whether they knew there was no valid reason to deny the claim. The knowledge is required, because one cannot act in bad faith (be dishonest) without being aware of the dishonesty.
Ultimately, the court affirmed summary judgment, because there was arguably a valid reason to deny his claim. His treatment was not medically necessary. The workers' compensation commissioner reinstated his benefit, because he felt it was reasonable to do so under these unique circumstances, but that does not mean there wasn't any reasonable argument to be made for discontinuing benefits.

Call Jeffrey Glassman Injury Lawyers for a free and confidential consultation to discuss your workers' compensation claim– (617) 777-7777.
More Blog Entries:
Addressing Nail Gun Safety to Protect Boston Workers, January 22, 2014.