Officials with the Occupational Safety and Health Administration (OSHA) are working to make sure that workplace safety is improved through better recording of work accidents and injuries. They recently proposed a new rule to achieve this, and released the news to coincide with the Bureau of Labor Statistics' release of its annual Occupational Injuries and Illnesses report. This report estimated that roughly 3 million people were injured on the job last year.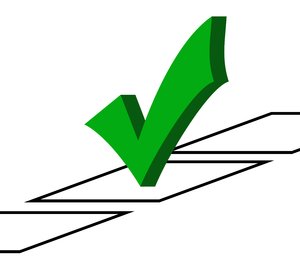 "Three million injuries are three million too many," said Dr. David Michaels, Assistant Secretary of Labor.
Our workers' compensation lawyers in Massachusetts understand that under the OSHA's current recordkeeping regulation, covered employers are required to prepare and maintain records of serious occupational injuries and illnesses, using the OSHA 300 Log. This information is important for employers, workers and OSHA in evaluating the safety of a workplace, understanding industry hazards, and implementing worker protections to reduce and eliminate hazards. With the changes that have been proposed, officials with OSHA look to make sure that everyone in the workplace has better access to accident information to help to better create rules, regulations and standards for preventative measures to avoid on-the-job accidents. The proposal was created to modify an employer's obligation to transmit records to OSHA.

Under the first proposal, OSHA is looking to make sure that companies that have more than 250 workers submit their incidents on a quarterly basis. For companies with 20 or more employees, OSHA is looking to get their records at least once a year.
Within eight hours after the death of any employee from a work-related incident or the in-patient hospitalization of three or more employees as a result of a work-related incident, you must orally report the fatality/multiple hospitalization by telephone or in person to the Area Office of the OSHA, U.S. Department of Labor, that is nearest to the site of the incident.
The summaries shall address the date/time of accident, agency/establishment named and location, and consequences, description of operation and the accident, causal factors, applicable standards and their effectiveness, and agency corrective/preventive actions.
OSHA plans to post accident information online for everyone to see. It's all a part of President Obama's Open Government Initiative.
The Occupational Safety and Health Act requires the Secretary of Labor to adopt regulations pertaining to two areas of recordkeeping. First, section 8(c)(2) of the Act requires the Secretary to issue regulations requiring employers to "maintain accurate records of, and to make periodic reports on, work-related deaths, injuries and illnesses other than minor injuries requiring only first aid treatment and which do not involve medical treatment, loss of consciousness, restriction of work or motion, or transfer to another job." Section 8(c)(1) of the Act also authorizes the Secretary of Labor to develop regulations requiring employers to keep and maintain records regarding the causes and prevention of occupational injuries and illnesses.
If you or a loved one has been injured on the job in Massachusetts, call Jeffrey Glassman Injury Lawyers for a free and confidential consultation to discuss your workers' compensation claim– (617) 777-7777.
More Blog Entries:
Winter Risk for Miners in the Northeast, Massachusetts Workers' Compensation Lawyers Blog, November 8, 2013
New England Company Reprimanded for Whistleblower Retaliation, Massachusetts Workers' Compensation Lawyers Blog, November 6, 2013