The holiday shopping season is upon us and is about to kick into high gear with Black Friday. Officials with the Occupational Safety and Health Administration (OSHA) are encouraging retail employers to take precautions to prevent workplace injuries during these kinds of sales events.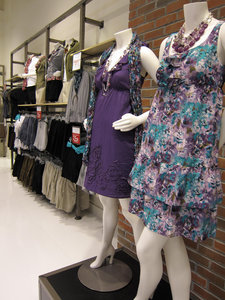 This year is a special holiday as it marks the fifth anniversary of the death of a worker killed when his store opened its door for its annual Black Friday shopping event. Back in 2008, the employee was trampled to death as customers bombarded the store in search of holiday sales. This year, OSHA officials are asking retailers to take the proper precautions and to review crowd management strategies to make sure that this doesn't happen again.
Our workers' compensation lawyers in Massachusetts understand that OSHA has been sending letters out to major retailers across the country to help to warn them of the risks associated with Black Friday and with large crowds. But those letters are useless if employers don't take action. Review the following before launching your Black Friday sale and help to keep everyone, including your employees, safe.

While retailers are focused on driving traffic to their locations and increasing sales, it's important to remember to plan for workers' safety during Black Friday sales.
Planning for Black Friday:
-Make sure that you have enough workers. In areas that are expecting larger crowds, addition staff may be needed in addition to police officers or crowd management personnel.
-Make sure every worker knows what's going on throughout the day. They should know who is working, where they're working, the size of the crowd expected, emergency response efforts, all entrances and exits and who to contact in the event of an emergency.
-Make sure that everyone is properly trained for the event.
-Speak with local police and fire agencies to make sure that you have all your permits and precautions in place.
-Make sure there are leaders to handle emergency situations.
-Get signage ready. You want signs at all entrances and exits, store times and maps of all sale items to help to organize shopper traffic.
-Make sure all workers are trained in crowd management. This is different than their everyday activities and requires special training.
Many large retailers, including Wal-Mart, Target, Best Buy, and Amazon – to name a few – spend hefty advertising dollars, and hire thousands of part time, temporary, and seasonal employees, to get consumers to spend money in their stores, so it's more important than ever to make sure that these less-permanent employees have the proper training as well.
"Crowd-related injuries during special retail sales and promotional events have increased during recent years," said Assistant Secretary for OSHA Dr. David Michaels.
If you or a loved one has been injured on the job in Massachusetts, call Jeffrey Glassman Injury Lawyers for a free and confidential consultation to discuss your workers' compensation claim– (617) 777-7777.
More Blog Entries:
OSHA Proposes Better Accident Reporting for Safer Workplaces, Massachusetts Workers' Compensation Lawyers Blog, November 16, 2013
New England Company Reprimanded for Whistleblower Retaliation, Massachusetts Workers' Compensation Lawyers Blog, November 6, 2013