Our workplace injury lawyers understand that in some jobs, employers must work harder to prevent on-the-job injuries.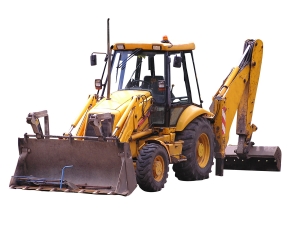 The United States Occupational Safety and Health Administration (OSHA) is increasing efforts to keep demolition employees safe on the job. While demolition is generally considered an inherently dangerous occupation, there are number of workplace injuries and deaths that OSHA says could be prevented with proper training and concern for workers' safety.
One of the major causes of these workplace injuries comes from having workers demolish a building without first conducting an engineering survey to gain a full understanding of the condition of the structure. Without such a survey, demolition companies will not know how walls and other structures will respond to the demolition process. The unexpected collapse of adjacent structures is a major cause of injuries to workers.

For example, OSHA is reporting that a worker was killed when the last remaining wall of a building being demolished collapsed on the worker. Had there been a proper engineering survey done prior to demolition, the company would likely have known that the wall would not stand in such a condition and workers would not be in a position to be hit by the falling concrete.
While OSHA understands that demolition workers are going to be exposed to a variety of risks no matter what precautions are taken, the agency is enforcing laws that require employers to do what they can to keep their workers safe. The agency has noted that employers in this industry have been negligent in their duty to provide safe work environments on the demolition site.
In Massachusetts, the agency responsible for this type of employer oversight is the Executive Office of Labor and Workforce Development.
If you are ever injured on the job, whether it is at a demolition site or any other type of employment, there are important steps you can take to maximize your chances of recovering workers' compensation benefits. One of the best things you can do is report the injury as soon as it happens. Go to your supervisor and make a report. Take photographs and make sure that any witnesses' names are included in the report. You should seek prompt medical attention and make sure that you get the diagnosis and discharge papers.
One of the main reasons that employers and their insurance companies deny workers compensation claims is to argue that the injury did not happen on the job. For example, if you are at work and an object falls on your foot, if you don't make a report, it will be difficult to prove that this accident occurred. If you go to the hospital a few days later, this will also make proving that it was a workplace injury more difficult. Anything you do to document the accident when and where it happens will help your Boston workers' compensation attorney get you the highest level of benefits possible under the situation. With proper documentation, photographs, and witness statements, it will be a lot harder for employers to claim that you weren't injured on the job.

If you are injured on the job in Massachusetts, call Jeffrey Glassman Injury Lawyers for a free and confidential consultation to discuss your workers' compensation claim: (617) 777-7777.

Additional Resources:

Recent fatalities serve as a reminder to protect workers from demolition hazards, July 10, 2014, OSHA Trade News
More Blog Entries:
Worker Critically Injured in Amusement Park Ride Collapse, November 2, 2013, Massachusetts Workers' Compensation Lawyers Blog