The company in charge of completing the East Framingham Sewer Improvements Project is currently facing federal fines of about $345,000 for violating safety standards created to prevent work accidents in Framingham. The Occupational Safety & Health Administration (OSHA) reports that these offenses are just the latest in a series of transgressions committed by Hyde Park-based P. Gioioso & Sons Inc. These violations have put the company on its repeat violator watch list, according to the Boston Herald.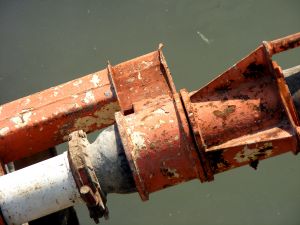 The company received OSHA's maximum fine of $70,000 for four separate willful violations. Those violations were witnessed at work sites on Kimball Street in Cambridge and Grant and C Streets in Framingham. Federal inspectors were drawn to the scene after a concerned passerby tipped off the Administration. It was reported that employees were working in trenches with no safeguards in place and no cave-in protection or ladders.
Our Massachusetts workers' compensation attorneys would like to remind employees, and employers, that safety comes first. All employers are required to protect employees on all work sites. If a company fails to meet federal guidelines and regulations, OSHA will fine the company and continue to monitor their functions until the dangers are eliminated.
"An unguarded excavation is only seconds away from becoming a grave," OSHA New England Regional Administrator Marthe Kent said in a statement Monday. "Responsible employers ensure that effective safety measures are in place and in use before their workers enter a trench."
The company is also facing fines totaling $32,000 for a number of serious violations at its Framingham and Cambridge construction sites, according to The MetroWest Daily News.
In addition, Gioioso was slapped with $42,000 in fines for repeat offenses in Framingham. OSHA says that there were trenching and electrical hazards at that work site. The company has been previously cited similar violations.
"We're going to do that investigation and see where that leads," says Gioioso spokeswoman Mary McCarthy. Gioioso may appeal these citations.
The company has 15 business days from the receipt of the violations to comply or appeal before the Occupational Safety and Health Review Commission. McCarthy says that the company is conducting its own review of the allegations.
Bill Sedewitz, the town's chief engineer, said he was surprised by OSHA's discoveries. Town inspectors had not reported any violations nor had anyone submitted any complaints about the safety conditions of the Gioioso's work site.
"We've had quite a number of contractors working in town, and they're one of the best we've had, in terms of execution and progress," said Sedewitz.
Sedewitz says he would like get more information regarding the violations from OSHA. He would also like to speak with Gioioso. The company is the top contractor on the East Framingham job. The East Framingham project is a multi-year sewer line replacement job that currently has about 25 to 30 employees working on the site at any given time.
The town's chief engineer says that the difficulty of the work might have lead witnesses to report such allegations. He says the sites lack no safety measures.
"Typically you don't have 30-foot excavations on most projects," he said. "The scale is much larger and more complex."

If you have been injured in a Boston construction accident contact Massachusetts Workers' Compensation Lawyer Jeffrey S. Glassman for a free and confidential appointment to discuss your rights. Call 877-617-5333.
Additional Resources:
OSHA seeks $354G in fines from Hyde Park contractor, by Greg Turner, Boston Herald
OSHA fines contractor working in Framingham $354,000, by Scott O'Connell, The MetroWest Daily News
More Blog Entries:
OSHA Revamps Their Scaffold Regulation to help Prevent Work Accidents in Boston and Elsewhere, Massachusetts Workers Compensation Lawyer Blog, July 2, 2011
Two Companies Face Thousands in Fines for Neglecting to Prevent Workplace Accidents, Massachusetts Workers Compensation Lawyer Blog, June 10, 2011
Massachusetts Construction Accident Results in Fall Injury at Rockland High, Massachusetts Workers Compensation Lawyer Blog, June 7, 2011