Getting through a workers' compensation claim in Massachusetts can be confusing, but we're here to help. This set of laws ensures that your will be provided with money and medical benefits after experiencing an on the job injury. An injured employee can receive money, typically on a weekly or biweekly basis, and medical benefits in exchange for forfeiting the common law right to sue their employer.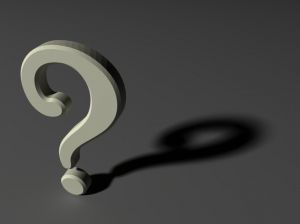 Our Boston workers' compensation lawyers are here to help clear up some of the confusion. Have a question about filing a claim? Check below. We have some answers for you.
Will my workers' compensation benefits be taxed?
Typically they are not taxed by either the state or federal government.
Will I get any Social Security benefits?
Yes, you may also be entitled to other benefits, such as Social Security. These benefits are different from workers' compensation benefits. If you'd like to receive these benefits, you are required to show that you had a disability which is expected to last for at least a year.
If you're unable to work as a result of a disability, you are entitled to Social Security disability benefits. You should apply for Social Security disability benefits at your local Social Security office. If you end up receiving Social Security benefits, money that you receive from workers' compensation may be credited against your Social Security benefits or vice versa. If your workers' compensation claim has been settled after you have received Social Security benefits, Social Security may want an offset of the benefits. It's critical that you take this into consideration before you settle your workers' compensation claim.
How do I deal with my employer?
Most employers aren't too excited to pay workers' compensation premiums. Employers usually think that when workers are injured on the job their premiums will increase or the employee will take advantage of the benefits available.
It's possible for an employer to either help or hinder an employee's case. The more you involve your employer in the process, the more inclined the employer will be to help the injured worker with the case. An experienced attorney can help to take care of this with you. An attorney can help you if the employer is not concerned about reporting the accident or ensuring benefits are paid or suspect of the injury. When this happens, the employer is not likely to give proper, accurate and thorough information to the insurance company. They're also likely to alter the provided the information so that the insurance company is suspect of the claim and delays payment of benefits until an investigation is completed.
Is there any compensation for pain and suffering?
Workers' compensation is a "no fault" system, meaning workers give up their right to recover for damages due to "pain and suffering." You can recover pain and suffering monies if you have a claim against a third party, but not against an employer.
What's the difference between an injury and an occupational disease?
An occupational disease typically results from the nature of the employee's condition rather than from a specific job. For an occupational disease to occur the condition must be specific to the occupation, the employee must have contracted the disease during the employment and the occupation must present a particular hazard of the disease.
Since a number of occupational diseases take years to reveal themselves and to be diagnosed, the employee could have had many jobs from different employers in the same occupation. It's unnecessary to determine which job exposed the employee to the disease. The employer whose job last exposed the employee will be found to be liable.

If you or a loved one experienced a work accident in Boston or any of the surrounding areas and believe your job contributed to the disorder, contact Jeffrey Glassman Injury Lawyers for a free and confidential consultation to discuss your right.
More Blog Entries:
OSHA Revamps Their Scaffold Regulation to help Prevent Work Accidents in Boston and Elsewhere, Massachusetts Workers Compensation Lawyers Blog, July 2, 2011
OSHA Releases New Compliance to Prevent Work Accidents in Massachusetts and Elsewhere, Massachusetts Workers Compensation Lawyers Blog, June 3, 2011
OSHA Looks at Musculoskeletal Disorder in Work Injury in Boston, elsewhere, Massachusetts Workers Compensation Lawyers Blog, May 18, 2011