The use of chemicals in the workplace can create hazards, especially for workers who are exposed repeatedly over a long period of time. The Occupational Safety and Health Administration has created a partnership with the fertilizer industry to promote safety when working with chemicals. OSHA is collaborating with the Agricultural Retailers Association and The Fertilizer Institute to connect with thousands of farm retailers, distributors, plants, producers and other facilities that are commonly working with toxic chemicals. The partnership is intended to create awareness to prevent injury and exposure when storing and handling ammonium nitrate.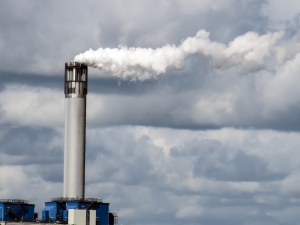 Chemical exposure can result in a wide range of serious and fatal injuries. Victims may suffer as a result if inhalation, chemical burn, or in the event of a fire or explosion. Our work injury lawyers are dedicated to protecting the rights of workers and their families after an accident or injury. Any injury sustained while in the course of performing work-related duties may entitle you and your family to benefits. Our legal team will take the time to review your case, assess your losses, and help recover maximum compensation.

The nationwide industry awareness campaign is in-part a response to the April 2013 ammonium nitrate explosion that killed 15 workers in West, Texas. There were an additional 12 emergency response crew members killed after the initial blast. In this case the owners of the fertilizer company were cited for over 20 serious safety violations and for exposing workers to the hazards of ammonium nitrate. The company was also cited for failure to properly store the explosive and dangerous chemicals.
To assist in raising awareness, OSHA and trade organizations will disseminate educational materials to employers throughout the country focused on preventing future tragedies and preventable deaths. Safety is critical to protect the lives of workers as well as emergency crews responding to accident scenes. The letter provides bests practice recommendations for storage and handling and instructs employers on how to properly train and educate their employees.
After the 2013 explosion, Obama issued an executive order aimed at improving chemical facility safety to prevent future accidents and injury. The effort is in coordination with fertilizer industry owners, operators and is also directed to other federal agencies. The executive order instructs important federal agencies, such as the Environmental Protection Agency, the Department of Justice, and the Department of Agriculture to help improve operational conditions in fertilizer plants. Agencies have been instructed to coordinate to improve communication, create more modern policies, and collaborate with business owners to create safer and better practices when storing and handling chemicals.
Call Jeffrey Glassman Injury Lawyers for a free and confidential consultation to discuss your workers' compensation claim– (617) 777-7777.
Travelers Insurance Identifies Common Injuries, March 3, 2014.
More Blog Entries:
Addressing Nail Gun Safety to Protect Boston Workers, January 22, 2014.