Whenever a new stadium is built, there is a lot of excitement and, sometimes, conflicting emotions from fans. Usually by the time a stadium is being replaced, it is old and falling apart, or it is located in an area that many fans consider unsafe or difficult to get to, and that can harm attendance.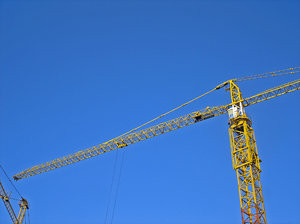 When a new stadium is finally complete after decades of talk and years of construction, fans will go to the new stadium, even if they will always miss the old stadium. However, with all the good memories people who are fans may have, some construction workers and their families may have tragic memories associated with the construction of the new stadium.
As our Boston workers' compensation attorneys understand, the more magnificent a stadium or new construction project looks when completed, the more dangerous it may be for workers during the construction. This is especially true when new techniques are used, as if often the case with sports stadiums constantly trying to outdo each other.
According to a recent news article from ESPN News, a serious accident occurred during construction of the Minnesota Vikings new stadium, which is budgeted to cost over $1 billion. Authorities still do not know exactly how the accident occurred, but one worker was killed when he fell around 50 feet to his death, and another construction worker was serious injured somehow in the same accident.
A manager for the general contractor said the worker who was killed fell from the roof of one level of the stadium into a snow gutter causing serious injuries. The accident occurred about 45 minutes after he had started working that day.   Someone dialed 911 immediately following the accident, but by the time first responders arrived on the accident scene, worker had already died.
As the same time, another man was working on the roof with employee who was killed on the job, and that second man was injured. While he did not fall to the ground, he was seriously injured; however, a spokesperson for general contractor said he did not know how this employee was injured, nor did he know the extent of his injuries, but he was taken to a local hospital following the accident. Part of the reason for the lack of information is possibility due to the fact that the other employee was fatally injured after falling to his death from the stadium roof.
Authorities have been called in to investigate how and why this fatal on-the-job injury occurred. They were trying to determine if employer was responsible at least in part for this workers' tragic death. While there have been no findings with respect to this recent accident, it has been released this particular contractor had been cited nine times for violating safety regulations at its construction sites, including citations for employees working at elevated locations without wearing required safety harnesses. There has been no information as to whether this employee was wearing a fall prevention harness, though it assumed he was not.
Even if an employee does not want to wear a fall prevention harness, since many consider them to be uncomfortable, employer is still responsible for making sure employees are wearing them.
If you are injured on the job in Massachusetts, call Jeffrey Glassman Injury Lawyers for a free and confidential consultation to discuss your workers' compensation claim: (617) 777-7777.
Additional Resources:
Roof incident leaves 1 dead, 1 injured at Minnesota Vikings' new stadium, August 27, 2015, ESPN News, Associated Press
More Blog Entries:
LeFiell Mfg. v. Super. Ct.: Workers' Compensation Exclusivity and Rare Exception, August 18, 2014, Boston Workers' Compensation Lawyers Blog