A recently filed lawsuit claims that four of the largest workers' compensation insurers in California hacked into plaintiff electronic files maintained by their workers' compensation attorneys.  They claim these four companies hacked into the various systems of a number of years and were specifically looking for attorney client privileged documents.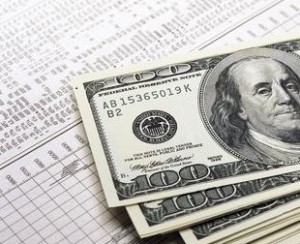 The reason the lawsuit claims these large workers' compensation insurance companies hacked into these files was because they wanted to use the allegedly stolen documents to give them a major advantage during litigation of workers' compensation claims.  In other words, these four workers' compensation insurance carriers could deny claims, and then whey they go to trial to defend the claim's denials, they would have access to what injured workers discussed wither their attorneys and use this information to their advantage in court, according to allegations contained in a recent news feature from Business Insurance obtained from the complaint filing as part of this matter.
Specifically, the lawsuit alleges that the insurance companies got together and hired a private investigation firm who did the actual hacking in the filed to seal the privileged documents. As for the private investigator hired to perform the computer hacking, he has allegedly admitted to downloading more than 30,000 of these privileged documents, and he did so under the direction of these four insurance companies.
When you go for a consultation with a workers' compensation lawyer in Boston or around the nation, there is good chance he or she will ask you answer certain questions as part of a client intake packet.  During litigation in another lawsuit, a judge was meeting in chambers with the parties, and he noticed that the insurance company attorney had one of these confidential client intake packets. The judge asked the lawyer where he got that packet from and said he found it in his employer's computer system where they keep all patient information.  This is the second lawsuit in which It is alleged that workers' compensation insurance companies hired computer hackers to hack into law firm computer systems and steal confidential files in order to give them an advantage in the litigation process after denying workers' compensation claims. It should noted that both of these cases are still pending, and there has been no formal finding of liability or criminal activity in either case as of this time.
While these are only allegations, if true they would show how these workers' compensation insurance companies are often far more interested in their profitability than they are about making sure injured workers receive the workers' compensation benefits to which they are entitled.
It is also important to understand that, even if your employer is okay with approving a claim for workers' compensation benefits, his or her workers' compensation insurance company may still try to deny the claim, since they have in ultimate say in many cases.  For this reason, the best thing you can do is to speak with a workers' compensation attorney who is prepared to fight for your right to a full and appropriate benefits award.
If you or someone you love has been injured a Boston work accident, call for a free and confidential appointment at (617) 777-7777.
Additional Resources:
Lawsuit claims workers comp insurers hacked into injured workers' files, April 25, 2016, Business Insurance, By Donna Mahoney
More Blog Entries:
Opioid Use in Boston Workers' Compensation Cases Posing Serious Health Threat, April 10, 2016, Boston Workers' Compensation Lawyer Blog