OSHA has a number of different safety requirements in place that impose burdens on employers and that aim to protect workers from becoming injured on a dangerous worksite. When an employer violates OSHA requirements, the employer could face fines, citations or even a work shutdown. Recently, one New England contractor realized just how steep the fines can be as a result of failure to comply with safety precautions for workers.
Our Boston injury attorneys believe that the regulations promulgated by OSHA serve a very important purpose in protecting worker safety. We believe that the citations and fines issued in the recent case against the negligent New England contractor send an important message to employers everywhere that violating safety regulations simply doesn't pay.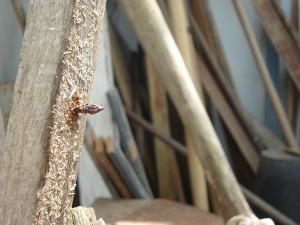 New England Contractor Settles with OSHA
To understand the serious consequences of safety violations, you can look no further than the circumstances surrounding the New England contractor that recently settled with OSHA. As OSHA reported in a regional news release in December of 2012, the New England contractor had failed to comply with scaffolding laws and with employee training laws in the construction of Keene Middle School.
The contractor had failed to inspect the scaffolding for defects, as OSHA requires. The company also failed to adequately train the temporary employees putting up the scaffolding. The contractor was required by OSHA to provide training on the erection, inspection and supervision of the scaffolding but did not do so.
All of these failures contributed to the death of a worker on the construction site when the plank he was standing on snapped. In learning of the workers' death, OSHA investigated the site and issued citations The contractor contested these citations initially. However, the contractor has now settled the claim.
As part of the settlement, the contractor has agreed to correct all of the defects that OSHA issued citations for. The contractor will also pay a fine of $100,000 and will change its training programs going forward. Temporary workers will now be trained in the same manner as permanent staff on scaffolding safety issues. The contractor will also sponsor presentations that offer additional training on erecting and dismantling scaffolding.
Workplace Accidents Can Be Prevented by Responsible Employees A failure to follow fall protection rules is the number one violation that leads to citations, according to a 2012 report by OSHA. A failure to follow scaffolding safety rules is the third most common violation leading to citations. Unfortunately, falls and scaffolding injuries are also top causes of workplace injury, likely because employers are often lax in creating and enforcing safety rules. These employers can and should be cited because they are putting their staff in harm's way.
As this recent accident involving the New England contractor demonstrates, an employers' failure to make sure workers are safe can be deadly. Employers are in the best position to train their workers and to ensure safe operation of a workplace, including safety when working at an elevated height. If an employer fails in their obligation, they can not only face large OSHA citations but can also be responsible for compensating the worker under workers' compensation law. Workers' comp laws make employers strictly liable for injuries that result from work-tasks, so any employee who gets hurt at work should explore his options for compensation.

If you or a loved one has been injured or killed on the job, call Jeffrey Glassman Injury Lawyers for a free and confidential consultation to discuss your workers' compensation case — (617) 777-7777.