Multiple Injury Fund v. McCauley, a case from the Oklahoma Supreme Court, involved a claimant who filed three different claims with his employer. In his first claim, employee alleged that he had suffered a cumulative neck injury, back injury, and spinal injury. He said he was first aware of the injury in 2006.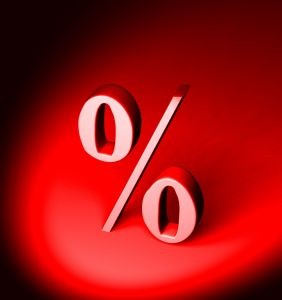 His second claim involved an injury to his hands, shoulders, and arms, and he said he first became aware of these injuries in 1990. His third and final claim involved an injury to his knees, and he said he first became aware of this medical condition in 1990. All these claims were filed in October of 2012. In December of that same year, the plant where claimant worked shut down. This meant his date of exposure to a work-related injury was December of 2012 with respect to this same employer.
To make matters easier and more efficient, the workers' compensation commission opted to have all three of his claims consolidated into a single claim. This makes sense so that one hearing can address all of the issues instead of the need for three separate workers' compensation hearings. Technically, there were still three distinct cases, but they would be heard on the same docket.
In many cases, an injured employee and his or her employer can reach a settlement prior to a full trial with assistance of a Boston workers' compensation attorney.   In this case, claimant and his employer settled the cases with the use of three separate settlement compromises. After entering into the settlements, claimant filed for permanent total disability (PTD) status.   He filed what was his first claim with a date of awareness of 2006. He also listed his two other cases on his application for PTD workers' Compensation benefits.   In response to his new claim, the workers' compensation court awarded him permanent total disability benefits in 2014.
However, the court also included in its order a finding that, based upon the compromise settlement claimant and employee had filed with the court, there was a listed awareness date of 2006, and there was a provision for a permanent partial disability (PPD) rating that allowed for $289 in workers' compensation benefits. This was different than the PTD rating with an onset of disability in 1990, according to his most recent claim.
In response to this finding, the fund tried to defend against a finding of PTD after the settlement had been reached. They argued that his disability conditions could not be combined based upon the three separate settlements. The commission found that they could be combined to make a PTD rating.
The fund appealed this decision on grounds that a new state case had recently changed the law pertaining to this situation, and the appellate court granted review. Upon such a review, the state supreme court agreed with the workers' compensation court that, when there are separate incidents leading to a workplace injury or illness, it is proper to include all causes and also find a date of awareness based upon the first date listed in the claim, as was the case here. For this reason, the court affirmed the workers' compensation court's order to award PTD benefits.
If you are injured on the job in Massachusetts, call Jeffrey Glassman Injury Lawyers for a free and confidential consultation to discuss your workers' compensation claim: (617) 777-7777.
Additional Resources:
Multiple Injury Fund v. McCauley, December 15, 2015, Supreme Court of Oklahoma
More Blog Entries:
Frith v. WSI – Proving Worsening Condition Is Related to Work Injury, May 27, 2014, Boston Workers' Compensation Lawyers Blog